Galaxy Note 10 Snapdragon 855+ might not be happening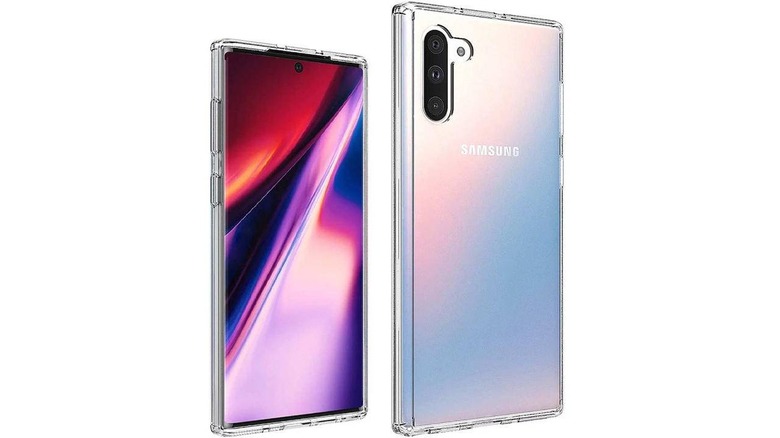 Galaxy Note fans might be in for yet another disappointment with this year's models. Yes, plural as it might affect both the normal model and the Plus model. Emotions ran high when Qualcomm announced the Snapdragon 855+, which seems to be perfect timing for the Galaxy Note 10 and Galaxy Note 10+. Unfortunately, a new leak claims that that will not be the case and that some models will be left with an older Snapdragon while others will use a fresh new Exynos chip.
Samsung has always used a two-chip strategy when it came to its flagship phones. Due to licensing or legal considerations, some models are equipped with Samsung's latest Exynos chips while some run on Qualcomm's latest Snapdragon. That's especially true for the Galaxy Note line, which is produced close to Snapdragon's launch of new chips for the year.
That was naturally the expected arrangement when Qualcomm announced the Snapdragon 855+. But now WinFuture's information claims that it won't be the case for the Galaxy Note 10. The source gives no reason for the change in course which, admittedly, goes against history and an earlier leak.
Even more curious, the Exynos variant of the phablets will reportedly have a new chip in contrast. The Exynos 9825, like the Snapdragon 855+, is a slight bump up from the existing Exynos 9820. It would indeed be the perfect counterpart to Qualcomm's new chip which, again, would make sense to put in the same phones.
If this new leak is correct, there will be a rather big discrepancy between Exynos and Snapdragon variants of the Galaxy Note 10. That said, Samsung also has a history of clocking down processors and features to put models on equal footing.