Galaxy Note 10 screen aspect ratio grows just a little bit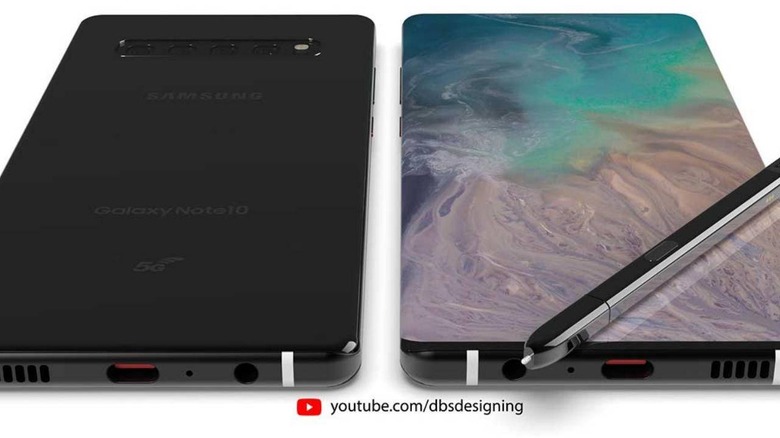 Earlier this year, Sony made a rather bold move to put an extra tall/extra wide 21:9 screen on its "reborn" Xperia 1, something the Motorola One Vision might copy. Samsung also seems to be heading in that direction, though, thankfully, not to the extreme just yet. New evidence has popped up seemingly proving that the Galaxy Note 10 will have a very wide aspect ratio as well, but one that's the same 19:9 as the Galaxy S10 this half of the year.
When the whole bezel-less screen trend, without the notches yet, started, LG led the way with an 18:9 FullView Display on the LG G6. This allowed the OEM to promote two square apps side by side or one app that used two square sections, like the camera app. Samsung, naturally, wasn't satisfied to just follow suit and made its own "Infinity Display" have an aspect ratio of 18.5:9.
With the Galaxy S10 and its siblings, Samsung raised the bar higher, but not to the highest, with a 19:9 screen. That's made possible by having almost no bezels and hiding the cameras under holes instead. Unsurprisingly, the Galaxy Note 10 will do the same.
"Proof" of that was spotted by Mobielkopen in the HTML5test benchmark site. There the SM-N976V, believed to be the Galaxy Note 10 Pro 5G, is noted with a screen size of 412x869. That won't be the actual resolution of course and, doing a bit of math, the actual figure is believed to be 3040x1440. That's 19:9 for all Galaxy Note 10 models.

That's hardly a surprise but it's reassuring to see that Samsung is at least still pushing the Galaxy Note line further. What will be more interesting, however, is to see some leak that settles the biggest question of all: where will the hole be?