Galaxy Note 10 price leak sparks more hope for US buyers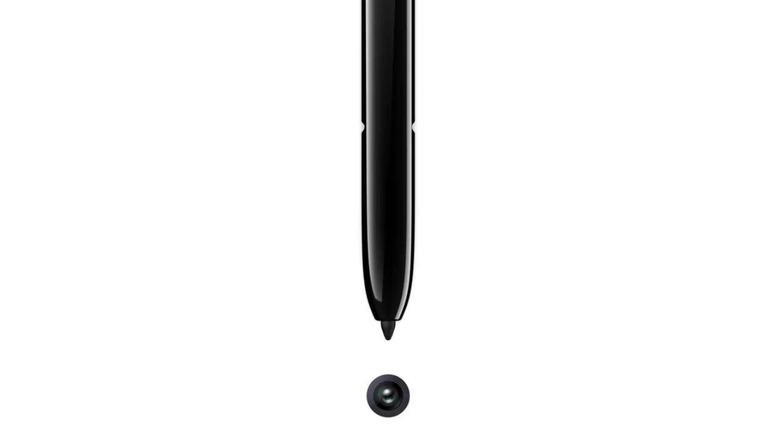 The Galaxy Note 10 announcement is close at hand and, if rumors are correct, its retail launch won't be too far behind. Rumors and leaks, of course, aren't always on the mark but there are some that we wish were indeed the case. One of those is the price tag attached to these flagships and the last word is thankfully a good one. But while it won't be as expensive as initially thought, it could leave some to wonder if it's because Samsung skimped on a few fan favorites.
Granted, the initial prices that leaked were in Euros but those often gave an idea how much the phone will cost elsewhere. The Galaxy Note 10 with 256 GB of storage would have cost 999 EUR if that first leak were the case. Fortunately, a subsequent leak pushed it down to 949 EUR.
WinFuture's Roland Quandt now confirms that those would be the exact same figures in dollars. That means the Galaxy Note 10 256 GB would cost $949 while the Galaxy Note 10+ with the same capacity will go for $1,099. They're by no means cheap but, as Quandt notes, most US buyers get their phones via contracts. Additionally, Samsung, carriers, and retailers often launch with rebates or promos that try to sweeten the deal.
Samsung Galaxy Note10 = 949 USD
Samsung Galaxy Note10+ = 1099 USD

(256GB models. But no-one ever buys phones off-contract in the US, so who cares )

— Roland Quandt (@rquandt) August 2, 2019
That may definitely be good news for Galaxy Note 10 hopefuls, which is a nice change in direction considering previous rumors. Some might even argue that the reason Samsung is able to keep the price nearly the same despite newer components is that it also took out or withheld others, like dual front cameras and sensors as well as the headphone jack.
It will be interesting to see if the Galaxy Note 10 will have what it takes to compete in the second half of 2019. Google has already shown some of its cards with the Pixel 4 and its Soli sensors while the Huawei Mate 30 Pro might come with even better cameras than before. And, of course, there's the next Apple iPhones that remain strong, no matter how many things Apple removes from it.