Galaxy Note 10 price could offer buyers a small reprieve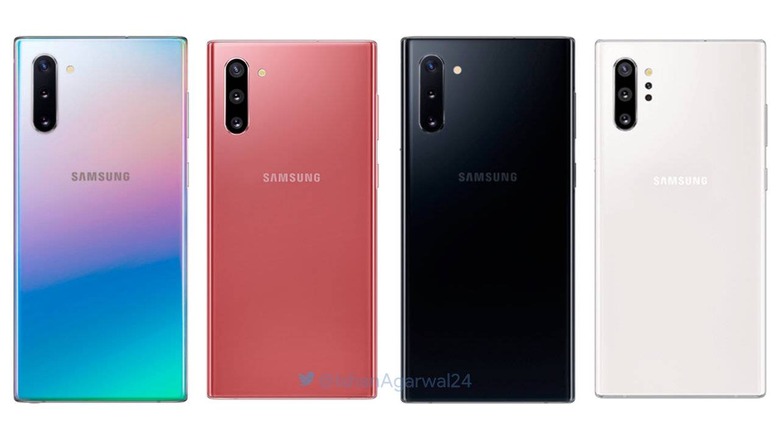 In less than a week, Samsung will finally and formally announce its next big Galaxy phone. Much of its features have already been leaked and there's little else for Samsung to surprise the crowd. Actually, there is one detail that's still up in the air, one that interested buyers are still hoping to have a positive outcome. Thanks to a new leak, that may indeed be the case and that the Galaxy Note 10 might have a slightly lower price tag than earlier believed.
The Galaxy Note 10 was initially leaked to have a 999 EUR price tag, roughly $1,110, for the 256 GB version. On the one hand, that does sound on par with the Galaxy Note line that always fetches a higher price tag than the Galaxy S from the same year. But if that's already the price for the Galaxy Note 10, then the Galaxy Note 10+ may have an even higher price.
Fortunately, a second leak might give some hope. According to Ishan Agarwal, the Galaxy Note 10 256 GB will instead cost only 949 EUR or around $1,050. The equivalent Galaxy Note 10+ that will have a 1,099 EUR or $1,220 price tag. Even higher is the Galaxy Note 10+ with 512 GB will go for 1,199 EU ($1,330).
Considering the Galaxy S10+ with 128 GB of storage did cost 999 EUR, it might be surprising to see those numbers. That said, the Galaxy Note 10 will be missing out on some hardware components, like a headphone jack and less front cameras.
Those cost savings could go into buying new accessories for the Galaxy Note 10. Especially if there's no dongle inside the box, though that seems to be unlikely. We'll find out the full availability details when Samsung announces the Galaxy Note 10 at the Unpacked 2019 on August 7.