Galaxy Note 10 Lite to come with Bluetooth 5.1 and a new feature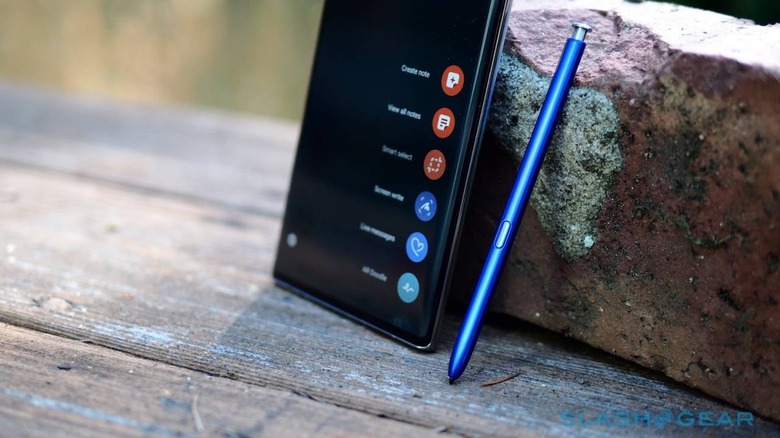 The Galaxy Note line was almost predicted to be discontinued this year. There have been debates, both on the Internet and, some say, internally, about the future of a device whose only remaining unique feature is its stylus. With the Galaxy Note 10, Samsung put its bet once more on the S Pen, giving it features that some consider more of a gimmick than a practical utility. It seems that the Galaxy Note 10 Lite will make that new feature a bit more useful but, ironically, might not become available on the more expensive model.
In addition to the new design, the Galaxy Note 10's key feature was the S Pen's ability to control certain aspects of the phone by flicking or waving it in the air. It utilized a combination of motion sensors and Bluetooth to make that possible but, given the limitations of those very same technologies, make it less useful than advertised.
For one, the motions have to be big enough for the sensors to even register movement, which can be pretty tiring. More importantly, it isn't much of a remote control because Bluetooth can only detect the S Pen's location a very short distance. The Galaxy Note 10 Lite might be able to fix the latter and simply by upgrading its Bluetooth spec to version 5.1.
Released earlier this year, Bluetooth 5.1 brings improved location detection, meaning that wireless communication can detect a paired device at farther distances. Not only does this mean it can be used to widen the gap between the Galaxy Note 10 Lite and its S Pen, it also means misplaced S Pens can be found a bit more easily and more reliably, at least in theory.
Together with a more accessible price tag, this new feature could make the Galaxy Note 10 Lite a more enticing option for consumers, at least in markets where the phablet will be available. Don't count on seeing it before the holidays, though, as both it and the Galaxy S10 Lite might not launch until early next year.