Galaxy Note 10 Lite, Galaxy S10 Lite might miss the holiday season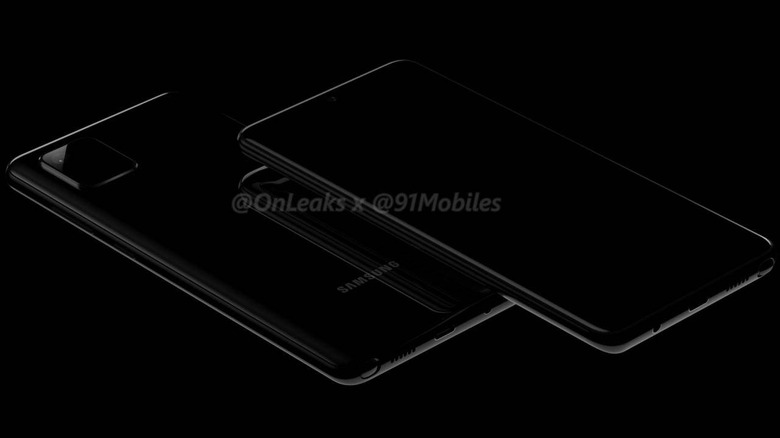 If you were hoping to have a new phone that combined the S Pen and a headphone jack this year, better put your plans on hold. For reasons still unknown, Samsung is reportedly delaying the launch of the Galaxy Note 10 Lite as well as the Galaxy S10 Lite from December 2019 to mid-January 2020. And that's for India, the first market where these two will debut, which suggests that global launch will come a bit later, putting it dangerously close to the expected unboxing of the Galaxy S11.
Rumors about Lite versions of Samsung's 2019 flagships started swirling a few months back but the clues have all started falling into place these past few days. Given the accumulation of both evidence and solid tips, it was presumed that the phones would be Samsung's final gift for the year. Apparently not so.
91mobiles reports that the launch in India is being pushed back by a month but the site's sources don't give any reason for the delay. That puts it in a collision course with the next Galaxy flagship, which is often announced sometime in early or mid-February. That could, in turn, distract consumers from what Samsung might really want them to buy, which is, of course, the more expensive phone.
Details for the Galaxy S10 Lite are less concrete at this point but it is expected to pretty much resemble the Galaxy S10, albeit with a larger 6.69-inch screen compared to the Galaxy S10e. How it qualifies as a "lite" phone, especially with triple cameras and a Snapdragon 855, remains to be seen.
The Galaxy Note 10 Lite is admittedly more interesting, particularly because of the recent revelation that it could see the return of the 3.5mm headphone jack. It also apparently deviates from the Galaxy Note 10 by introducing Samsung's new camera design, except with an iPhone 11-like square bump rather than the upcoming rectangle. Depending on the price and actual capabilities, these two might make for a more compelling purchase than the Galaxy S11.