Galaxy Note 10+ leak leaves nothing left to announce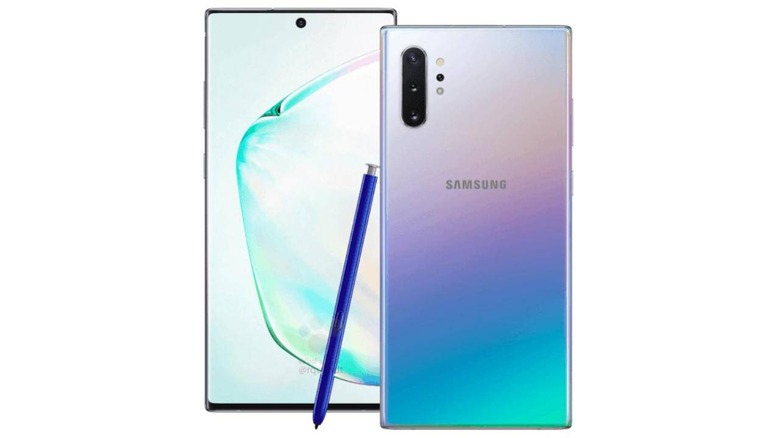 Leaks in the mobile industry these days have gotten so bad that it's almost pointless for companies to try and keep a lid on things, especially with legal threats. While confirmation can really only come from the official announcement, these details do hint at what consumers can expect and may even color their expectations. That's definitely the case with the upcoming Galaxy Note 10 and Galaxy Note 10+ and the nearly exhaustive details that just leaked out, painting a nearly complete picture of the phablet.
The Galaxy Note 10's main attraction will, of course, be its screen. The Galaxy Note 10+, in particular, will have a larger 6.8-inch screen compared to the Galaxy Note 9 but will have the same overall physical size compared to its predecessor. That's thanks to the nearly bezel-less screen and the punch-hole in the middle that houses the 10 megapixel dual pixel f/2.2 camera.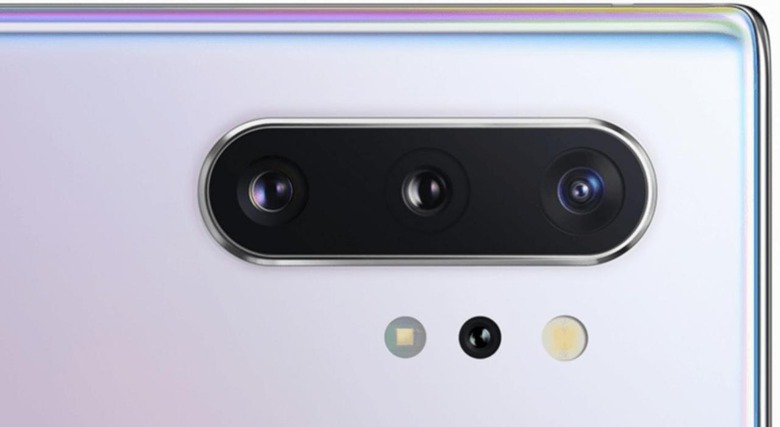 The rear cameras actually have a story to tell. Based on numbers alone, the 12 megapixel main sensor might sound boring but WinFuture's information claims that it will actually have the industry's first triple aperture lens, supporting F/1.5 to F/1.8 to F/2.4 openings. That will be joined by a 16 megapixel wide-angle sensor and a 12 megapixel telephoto lens with 2x optical zoom. The Galaxy Note 10+ will also have a 3D time-of-flight sensor that its smaller and cheaper sibling won't have.
As for the internal specs, there's still some disagreement on the Snapdragon side of things while everyone agrees that both models will have an Exynos 9825 chip. The Galaxy Note 10+ will supposedly have a microSD card that the Galaxy Note 10 will miss out on. RAM will also start at 12 GB while the smaller model will have 8 GB as standard.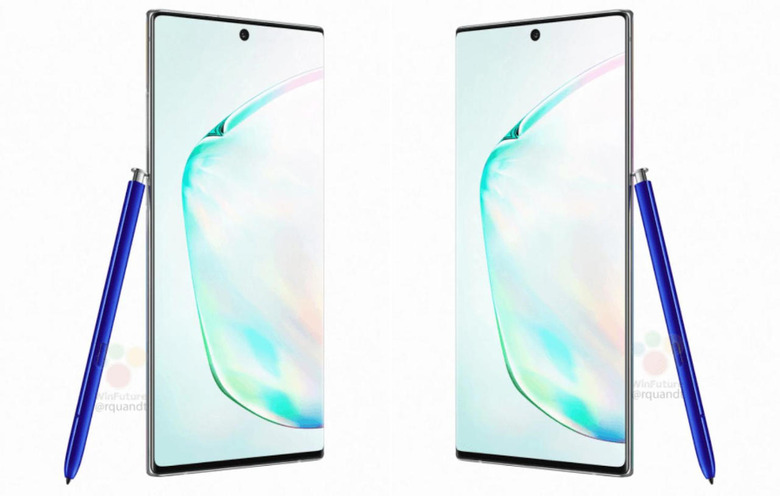 Contrary to some rumors and a patent, the S Pen on the Galaxy Note 10+ won't have a camera. Instead, it will gain some "hover" gestures that will let you wave the stick like a wand just above the screen to initiate some action. One other thing that seems to be noticeable from renders of the phones is the absence of the dedicated Bixby button, suggesting that Samsung may have softened its stance in pushing the AI assistant to phone owners.