Galaxy Note 10 DeX for Windows and Mac go live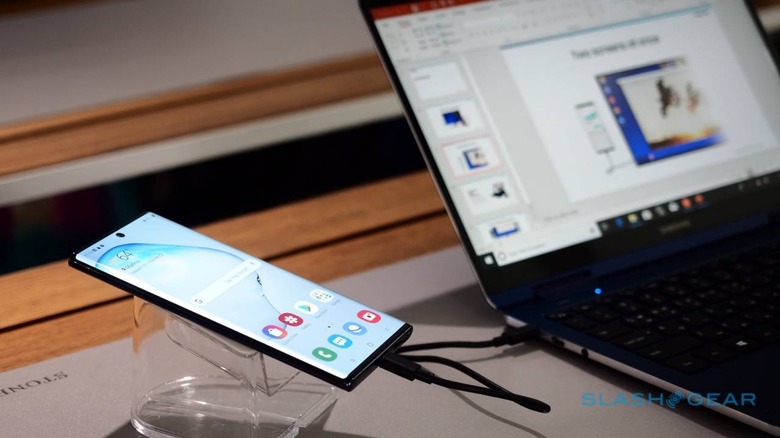 DeX is one of Samsung's oddest and most unexpected new experiments but it is also one that has become a favorite among power users for its potential. Unfortunately, that potential is mostly wasted on the requirement to connect to a separate screen with a separate keyboard and mouse. That may soon be a thing of the past now that Samsung has rolled out the special new mode that lets the Galaxy Note 10 run DeX inside any Windows or macOS computer.
If you have a monitor, keyboard, and mouse, you probably already have a computer running a full desktop OS. Rather than pull all those out just to connect the Samsung phone via HDMI, the Galaxy Note 10 can connect to the PC or Mac via a regular USB cable and have DeX run as a window inside Windows or macOS.
You might wonder why go through that roundabout process to run Samsung's special Android desktop mode inside a regular desktop. The answer is less about DeX mode itself and more about seamlessly controlling the Galaxy Note 10 just by attaching a cable. No need for third-party services or apps.
With this new DeX mode, Galaxy Note 10 owners can simply drag and drop files and images from their desktops onto the DeX window and have them copied immediately to the phone. At the same time, it is easier to read messages and control Android-only apps and services without having to switch your hands and head away from the computer.
The feature has started rolling out to Galaxy Note 10 owners but it's not yet known when or even if it will make its way down to older Samsung phones. Other phones that don't even have DeX will have to make do with Samsung's existing Flow app which dows the same thing but without the desktop skin involved.