Galaxy Note 10 Could Have More Controversial Design Features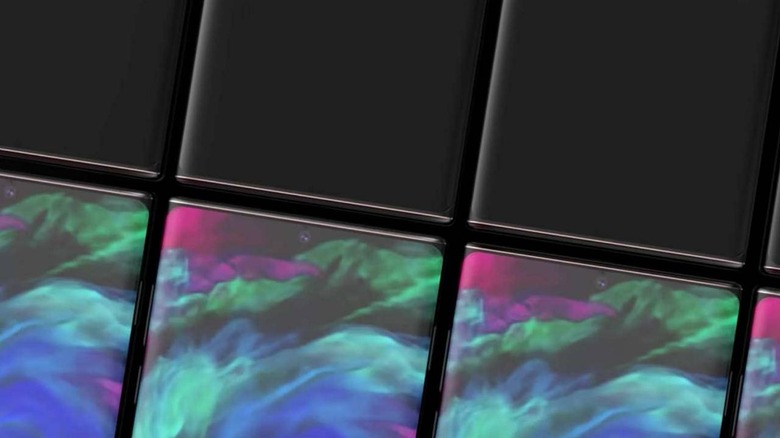 Notches, more formally cutouts, are a rather divisive feature. Some hate them with a passion while others seem to forget they're even there after some time. Samsung took it up a notch, pun totally intended, when it introduced punch-hole cutouts, a.k.a. the Infinity-O display, on its Galaxy S10 flagships. It seems that the company isn't done playing around with that idea and will give the Galaxy Note 10 some design elements that people might talk about for a while.
Granted, they may not be as terrible as they may sound. One of those has already been alluded to in an unofficial design concept. Now, prolific leakster Ice universe is hinting that it could actually be correct. According to him, the Galaxy Note 10's hole will be a small one, right in the middle of the phone's forehead.
Da Vinci is symmetrical

— Ice universe (@UniverseIce) April 25, 2019
On the one hand, Samsung may be attempting to reduce the attention that the punch-hole is getting by making it smaller. On the other hand, putting it in the middle might only make it even more obnoxious. There is, however, one practical side effect of a single, smaller hole. There won't be enough room for a good camera and an additional sensor for things like secure facial recognition or bokehs.
Ice universe also suggests that the Galaxy Note 10 will have a "more aggressive curved display". It's not like anyone expects the phone to be suddenly flat this year. How that will impact the phone's usability as far as writing or drawing is concerned is still unknown. Then again, Samsung has been rumored to be considering ditching its iconic S Pen anyway.
Whether you like curved display or not, it's still the flagship phone logo, especially in the second half of the year, you'll see a very superb curved design, a more aggressive curved display than Note7 will appear, and more than one brand will do so.😎

— Ice universe (@UniverseIce) April 30, 2019
In addition to having two models, it sounds like Samsung will be mixing things up a bit with the Galaxy Note 10 later this year. Although the phone remains a strong brand, the company may see it as stagnating and in dire need of something new and exciting. But as its Galaxy Fold and Galaxy S10 5G phones show, new and exciting isn't always a good thing.