Galaxy Note 10+ 45W charging requires a very specific kind of charger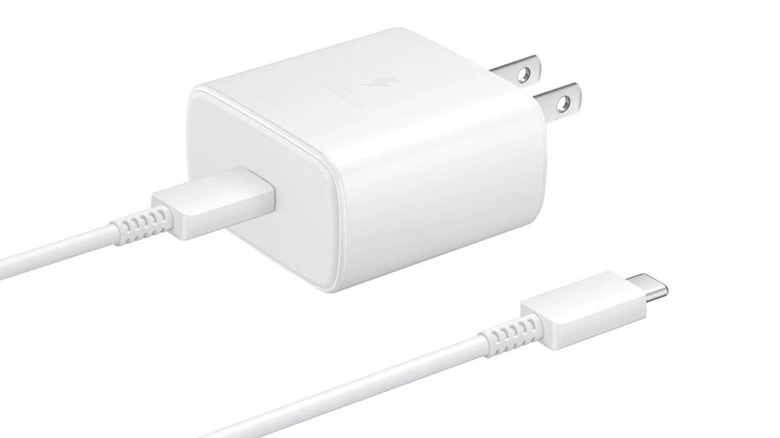 The Galaxy Note 10 duo have gotten mixed ratings from reviewers and benchmarks but one feature that seems to be one feature that, on the surface, is a clear win. The Galaxy Note 10+, in particular, is able to support up to 45 watts of charging, one of the faster ones in the consumer market and Samsung's fastest so far. That, however, doesn't come for free as Samsung didn't include such a charger in the box. To complicate matters, users will need to carefully select the charger they'll buy to take advantage of that super fast charging capability.
Samsung has been pretty slow in adopting new charging technologies. While its Adaptive Fast Charging tech did boast 15 watts, it lagged behind the competition in the past two years or so. It was even stuck at Qualcomm Quick Charge 2.0 from 2013 while the current version is "4+".
With the Galaxy Note 10, Samsung finallly stepped up to the challenge. The smaller Galaxy Note 10 supports up to 25 watts while the Galaxy Note 10+ supports both that and an entirely new 45-watt technology. The catch? Samsung shipped only a 25-watt charger with both phones.
To take advantage of the new faster charging, you'll have to buy a compatible charger. And if you don't want to buy Samsung's possibly overpriced accessory, you'll have to make sure it's the correct one. According to technical analysis and reports, a charger simply advertising "USB Power Delivery rev 3" won't be enough. It will have to also support Programmable Power Supply or PPS.
Given how confusing and how deceptive the third-party accessory market can be, there is a chance that the 45-watt USB-C PD charger you buy won't actually give the Galaxy Note 10+ the full 45 watts. New owners wanting to play it safe and sure will want to invest in Samsung's official $50 charger instead.