Galaxy Nexus site goes live, Android page gets Tron-style Ice Cream Sandwich video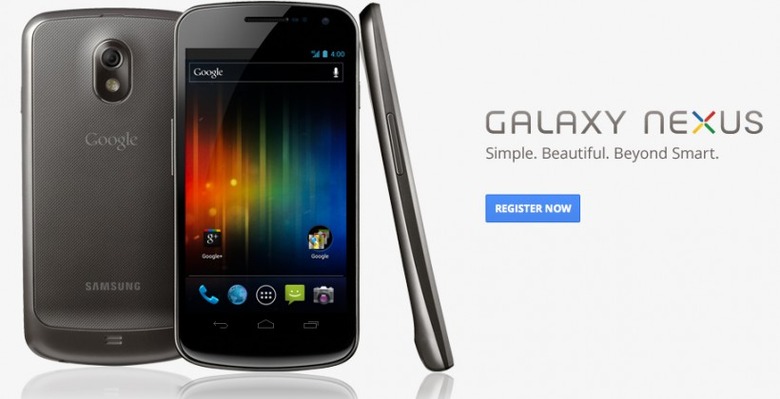 The Galaxy Nexus site is now live following the Google and Samsung joint announcement of the device along with the unveiling of Android 4.0 Ice Cream Sandwich. The smartphone is the first Google LTE handset to run this next-gen platform and the combo touts a slew of new features nicely recapped on the slick new site. Google also posted a fun new video for Ice Cream Sandwich on its Android site, which we've included after the cut.
Some of the new features you can expect from the Android 4.0 Ice Cream Sandwich powered Galaxy Nexus S include a refined interface with improved notifications, lock screens, widgets, and a multitask app manager. There's also a Face Unlock feature that uses facial recognition to unlock your device as well as an Android Beam app that uses the built-in NFC for easy sharing of contacts, websites, apps and more with others nearby.
For more details on the Galaxy Nexus, make sure to check out our coverage of the Google-Samsung event and stay tuned for our hands-on. We'll also have a more complete guide on all the new features of Android 4.0 Ice Cream Sandwich coming up. In the meantime, you can enjoy the below Tron-inspired video from Google.
In case you've missed it, here is our hands-on coverage with the Galaxy Nexus and Ice Cream Sandwich
[vms 55018e2a459517fdb40e]
[vms 4b1be110b7bf70c8362d]