Galaxy M30s could sport gigantic 6,000 mAh battery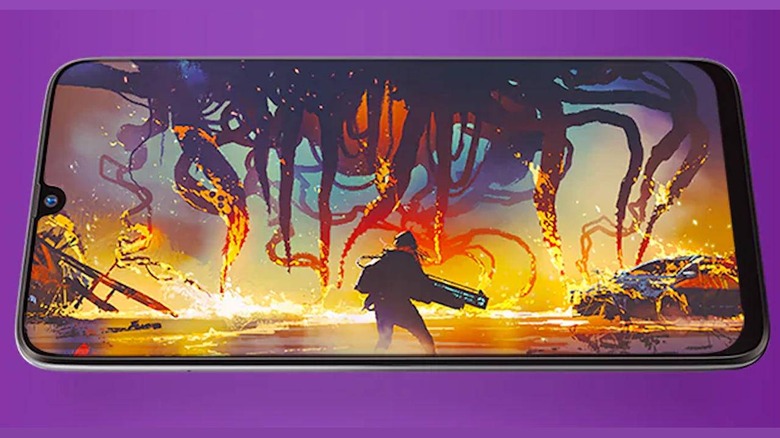 Samsung seems to have a rather confusing strategy when it comes to introducing new and sometimes experimental features to its smartphones. Instead of giving its premium phones the privilege, it stated that its Galaxy A series would become the testing ground for these new features. Despite that, rumors about the Galaxy M30s, a variant of the Galaxy M30 launched earlier this year, that blurs the line between the phones even further, especially with its generous battery.
Apple has been criticized for the small batteries on its older iPhones, something that Android phone makers have always boasted of. In comparison, however, Samsung has been rather modest, to put it kindly, when it comes to batteries. Especially after the Galaxy Note 7 fiasco that was blamed on the battery, next to Samsung's poor judgment.
So it's rather surprising to hear that a certain Galaxy M30s will have a whopping 6,000 mAh battery. It might not be on the same level as Oukitel's 10,000 mAh beast but it's easily the largest battery capacity on any Samsung phone so far. For a mid-range phone, that's pretty generous but the phone is not your typical mid-range phone anyway.
According to SamMobile's exclusive report, the phone will run on an Exynos 9610 which is already a few steps away from the high-end line. There's also 4 or 6 GB of RAM and 64 or 128 GB of storage, again nearly premium in specs. The only thing that hasn't changed is the 6.4-inch 2400x1080 FHD+ screen.
It seems that the Galaxy M30s will have a lot to offer to consumers, including a triple camera system. That said, there is still no word on when the phone may be launched, which could be a time when such specs are already far behind.