Galaxy J2 packing Smart Glow ring surfaces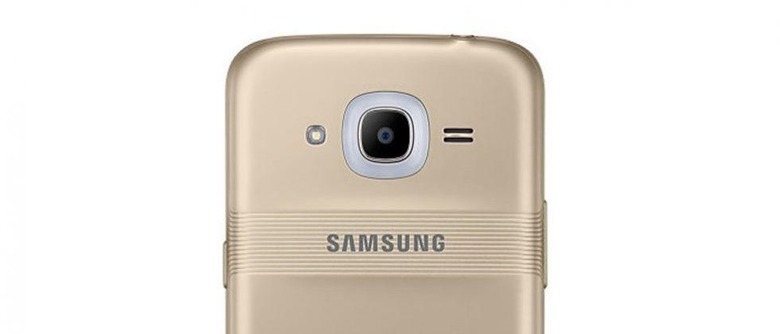 A new smartphone has turned up from Samsung called the Galaxy J2 (2016) and it is the first device we have seen detailed that has the Smart Glow ring featured. We first talked about the Smart Glow ring back in mid-June and more details on the feature surfaced a couple weeks later. Smart Glow gives a new way for users to get notifications from their device.
The J2 has the Smart Glow ring around its rear camera lens. That ring is able to glow in different colors to signal that calls are incoming or have been missed. The ring also shows low battery levels and can be used to light the environment for better rear-camera selfies and photos. Samsung has plans to expand the use of Smart Glow beyond notifications with future features planned like delivering weather information and measuring the user's heart rate.
The J2 smartphone will get official in India later this week. If you want to know more about Smart Glow, check out our more detailed story for information. Users can customize Smart Glow light settings including custom blink rates, duration, and other settings. The ring can also be made to blink only when certain contacts message you. For rear camera selfie takers the Smart Glow ring has a selfie assist function that notifies the user when their face is in the frame and takes the image after 2 seconds.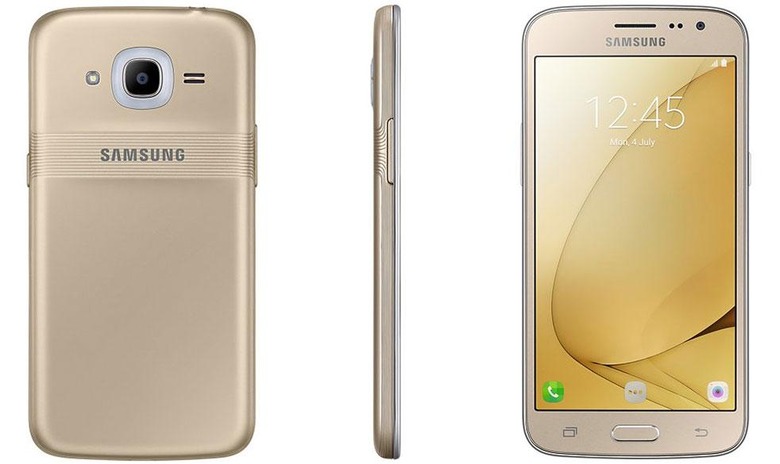 The weather feature lets the user shake the phone to get a light color indicating the forecast for the day. Presumably, the user can choose custom colors to indicate rain or sun. We are surprised that this feature is being added to an entry-level phone and expect to see Samsung add Smart Glow to its higher-end devices as well.
SOURCE: Sammobile