Galaxy J2 (2018) price revealed unofficially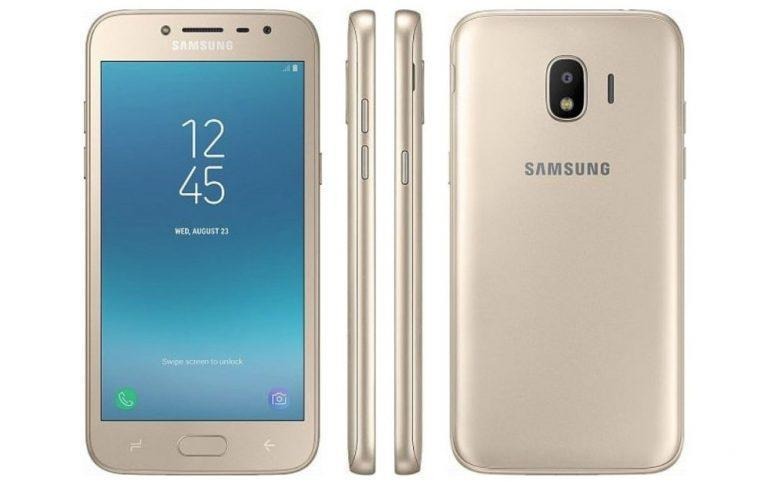 The high ends have the Galaxy S8 and Galaxy Note 8. The mid ranges now have the Galaxy A8 (2018). What is the budget conscious Samsung fan to do? Why, wait for the Galaxy J2 (2018), of course. 2017 is about to end and so the time of 2018-labeled models is nigh. Although not yet official, there is barely anything about this new Galaxy J model that is still left unknown except for the price. Well, not anymore, thanks to a Russian retailer who just generously given that piece of information.
The Galaxy J2 (2018) admittedly isn't a looker nor a performer. The design is more typical of Samsung's old days and its penchant for plastic, not to mention capacitive buttons flanking the home button. That also means sticking to a micro USB port and, fortunately, a headphone jack.
Inside, you'll find a not so latest Snapdragon 425 paired with 1.5 GB of RAM. Why Samsung couldn't spare 2 GB memory is beyond understanding. There's 16 GB of expandable memory. The screen is 5 inches with a 960x540 resolution, thankfully of Super AMOLED quality.
It's pretty much your standard fare low-end phone. Except, perhaps, for the battery, rated at 2,600 mAh. Often, these wallet-friendly models try to offset the disadvantages with more battery capacity. Not so the Galaxy J2 (2018).
The phone will, instead, try to appeal to brand loyalty and price. According to Russian retailer Becompact, the Galaxy J2 (2018) will retail for 7,990 RUB, roughly $140. Not exactly that bad, but Samsung could have definitely done better.
VIA: Helpix