Galaxy Fold already has two foldable successors in the works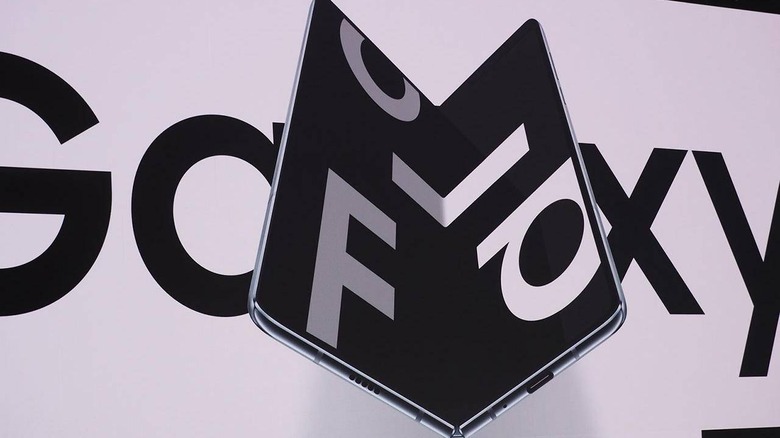 No one is certain how the foldable phones will perform in the market when they do finally launch but that's not stopping Samsung from casting its net wide. Or, in this case, throwing things at the wall and see which ones stick. The Galaxy Fold has yet to launch next month but sources are now claiming that Samsung is already working on two follow-ups. Unsurprisingly, one of them will be like Huawei's "outie" Mate X.
The line between the Galaxy Fold and the Mate X are drawn on how they fold. The Galxy Fold has the screen inside while the Mate X's display faces outside. Huawei claims it had a prototype similar to Samsung's but ditched it because it was plain terrible. It turns out, Samsung's first prototype was more like Huawei's.
According to Bloomberg's sources who wish to remain anonymous, Samsung is working on such a device again. Without the need for a second display, this outie version could be thinner than the Galaxy Fold. Samsung may also integrate an in-screen fingerprint scanner to further simplify the design.
But even before that, a clamshell phone with a foldable screen might arrive as early as late 2019. This is, admittedly, one of the odder foldable phone designs but that's not daunting Samsung. Analysts believe now is the time for experimenting which design will work.
It will be an expensive experiment though, with the Galaxy Fold reaching $2,000 and the Huawei Mate X going for $2,600. And there are still a lot of things to be ironed out, not least of which is the wrinkling of the screen due to repeated folding of the plastic polymer material.