Galaxy Fold 2 rumors sound part wishful thinking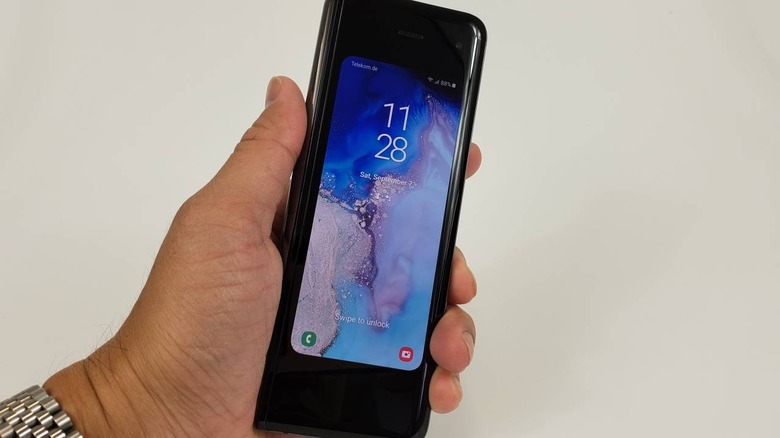 Every high-profile, high-end product, especially smartphones, get their fair share of leaks and insider tips. Some of those pan out while some get thrown out the window. While there is a good deal of reasonable expectations about some upcoming features, at least based on market trends, some just sound too good to be true. Some of those can now be found on the upcoming Galaxy Fold successor which is starting to have a laundry list of things users might be wishing for rather than what might be feasible in a given time.
The source of the rumor may be entirely credible but that doesn't mean the information can be 100% accurate especially this early in the game. XDA's Max Weinbach lists a few features that may or may not be found on the Galaxy Fold 2 "Champ" and, to be fair, it paints a glorious picture of the device.
An Infinity-V second display on the front would suggest that the screen will take up nearly all the surface rather than just a portion of it. That would make it easier to use as a normal phone when the foldable device is closed shut. Inside, the foldable might have the world's first under-screen camera, if Samsung could actually pull it off contrary to Xiaomi's claims.
There is also a new form of S Pen, which may be a little difficult to fathom considering how the screen scratched so easily with a fingernail. The current S Pen also relies on Wacom technology, which isn't as flexible as Samsung's UTG screen. That said, that new S Pen might switch to an entirely different technology but Samsung has so far never shown any such inkling.
Getting the Galaxy S20+'s cameras and a ceramic glass back might be more feasible but it also implies that the Galaxy Fold 2's price could skyrocket in exchange. Considering the still ongoing concerns about the durability and practicality of foldable devices, that will be an even bigger financial risk to take.