Galaxy Fold 2 could have another disappointing but unsurprising feature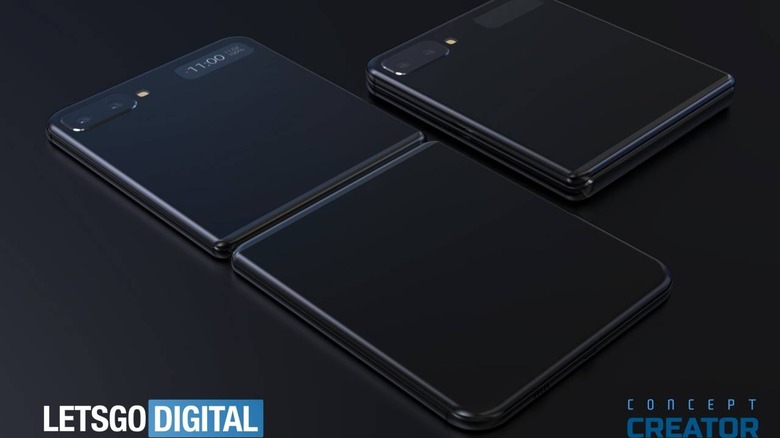 Partners in the smartphone industry often try their best to sync their production schedules for mutual benefit. Smartphone manufacturers, for example, often wait for Qualcomm's next big silicon before making their next big smartphone while Qualcomm makes sure it isn't too late for OEM's launch schedules. Sometimes, however, schedules just don't line up, which may be the reason why the Galaxy Fold 2 will be stuck using a processor from late 2018.
Given the timing of the launch, perhaps many already presumed that the Galaxy Fold 2 would pack a Snapdragon 865, the latest mobile platform Qualcomm announced near the end of 2019. After all, it would also be debuting with the Galaxy S11 (or S20) and most premium phones launching in 2020 will be running on that as well.
According to Ishan Agarwal via MySmartPrice, however, that won't be the case at all. Instead, the Galaxy Fold 2 will come with the Snapdragon 855 since Qualcomm's latest chip was announced only last month. The Galaxy Fold 2, on the other hand, was said to have been finalized long before that, giving Samsung little time to make such a big change.
It might disappoint hopefuls but it isn't a complete loss, especially considering its closes the rival, the upcoming Motorola Razr, will only be sporting a Snapdragon 710, which is even older and less capable. That said, with only two 900 mAh batteries inside, the Snapdragon 855 could end up being a big drain.
The Agarwal also claims that Samsung's next foldable phone will have a 10 megapixel front-facing camera, almost similar to the Galaxy Note 10. Based on renders, it might even have the same forehead punch-hole cutout at the top. The Galaxy Fold 2 is expected to be announced on February 11 alongside the Galaxy S11/S20 but may become available earlier than Samsung's more conventional flagship.