Galaxy A90 Or A80 Specs Leaked Ahead Of A Galaxy Event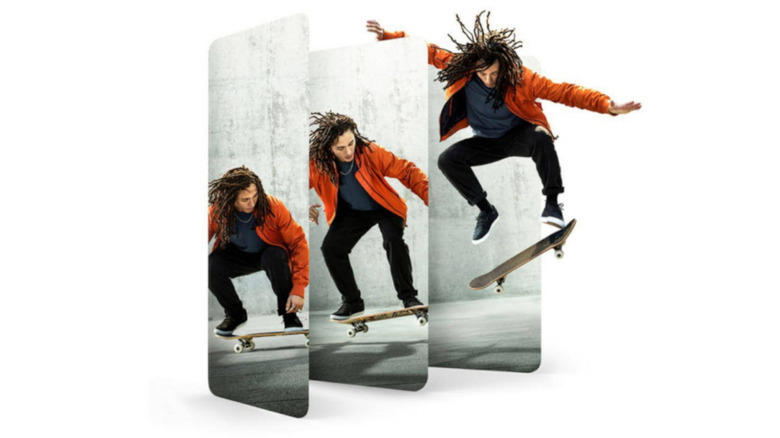 In a few hours, Samsung will be holding yet another "A Galaxy Event", a new series of events revolving around its Galaxy A series phones. While that naturally makes it all about Samsung's mid-range phones, that doesn't make it any less interesting, even for those who only have eyes for expensive flagships. That's especially true considering Samsung has "realigned" the Galaxy A series to be the testing ground for technologies and features that will eventually make it to those more premium models.
There might be some other Galaxy A phones that will be announced soon but the real star of the show will be the Galaxy A90. This one has been in the rumor mill for quite a while, especially with its expected sliding and rotating camera. That, however, might not be its only selling factor.
Specs for a certain Galaxy A80 has popped up on Geekbench and it might very well be the Galaxy A90 we've been hearing about, just for a different market like China. The data points to an SM6150 that is said to be the Snapdragon 675's successor. Surprisingly, the phone is also noted to have 8 GB of RAM, which is very generous for a mid-range device.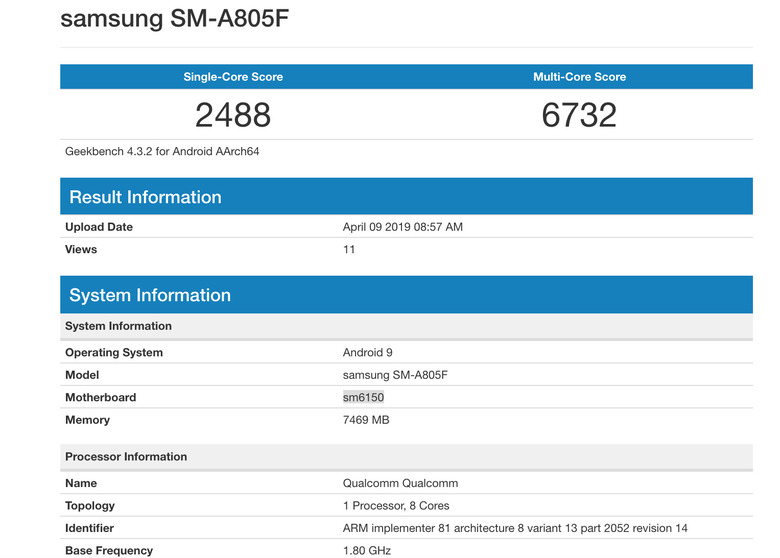 Details not included in the benchmark but have been previously leaked include a 3,700 mAh and Samsung's first ever 25W wireless charging. Those sound like surprising features to put on a mid-range phone but, as mentioned, Samsung is testing the waters with the Galaxy A line.
Samsung itself leaked the fact that the Galaxy A90 would be a gaming-worthy phone and those specs do seem to support that. Samsung's A Galaxy Event will take place simultaneously in Bangkok, Milan, and Sao Paolo on April 10 at 7 p.m. ICT (8 a.m. ET). And if the interpretation of Samsung's own web page was correct, the Galaxy A90 could also be heading for the US as well.