Galaxy A90 brings Snapdragon 855 5G and DeX to Samsung's mid-range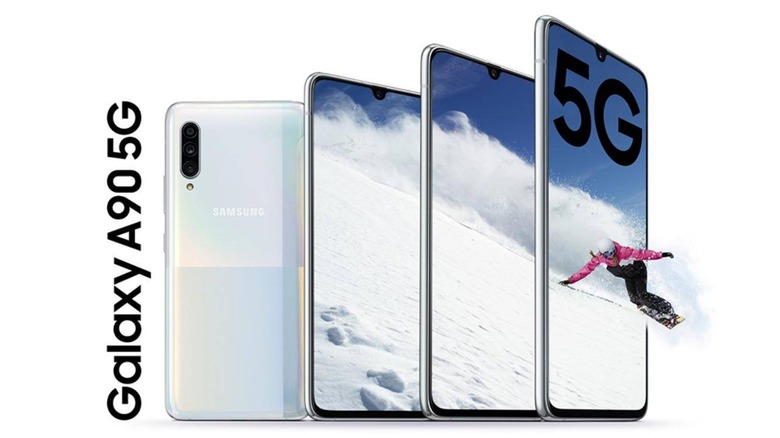 Samsung's overall strategy when it comes to its dozens of smartphones still hasn't changed despite the numerous rebrandings and reorganizations. The higher "mid-range" Galaxy A series was recently repurposed to be its testbed for experimental new features. Whether it has run out of such experiments or has changed its mind, the Galaxy A90 5G is anything but experimental. In fact, it offers enough high-end features that could, ironically, hurt sales of the Galaxy S and Galaxy Note series, at least in markets where all three lines are made available.
The Snapdragon 855 CPU alone is an indicator that this isn't your regular mid-range phone. Then again, since neither Qualcomm nor Samsung have mid-range chips with 5G capabilities, it's the only one they can use. The 6.7-inch 1080x2400 screen is almost on par with the cheaper Galaxy Note 10. So are the 6 or 8 GB of RAM and 128 GB of storage that is, at least on the 6 GB RAM model, still expandable.
The Galaxy A90 5G also boasts of three cameras, though, despite their high numbers, might not perform as well as Samsung's high-end. The 48 megapixel f/2.0 main camera, though, is still not present on any Galaxy S or Galaxy Note. A 5 megapixel depth camera and 8 megapixel ultra-wide angle lens complete the trio. The front has a massive 32 megapixel camera hidden in a tiny waterdrop notch.
More than just the specs, the Galaxy A90 5G also possesses feature Samsung normally reserves only for its flagship-class devices. Of particular note is Samsung DeX, which turns the phone into a desktop and, now, can connect to any Windows or Mac to mirror its screen.
Given all of those, the Samsung Galaxy A90 5G is likely to be the most expensive Galaxy A phone yet. At the same time, it might still be considerably cheaper than a Galaxy S10. The deciding factor could just be availability, as the phone goes live first in South Korea on September 4 before expanding to unnamed markets later on.