Galaxy A71 renders show a pretty face and an ugly back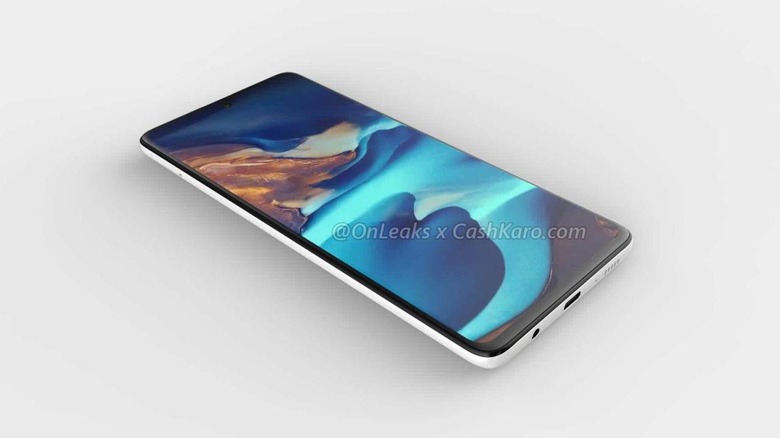 Thanks to Apple and Google, we may have a new design trend that some will probably wish never happened at all. Square camera bumps in the corner are OK when you have four things to group together, even if the Pixel 4 really only has three. But what if you have more than four, like four cameras and a flash? That's when you start to extend the square into a rectangle, which is what the Galaxy A71 will bring to the market next year.
It's almost like the Galaxy A71 has had a bit of an identity crisis. On the front, it's actually quite nice to look at. The dead center punch-hole camera at the top may even make some think they're looking at a Galaxy Note 10. The only hint that it isn't is the flat contours of the screen.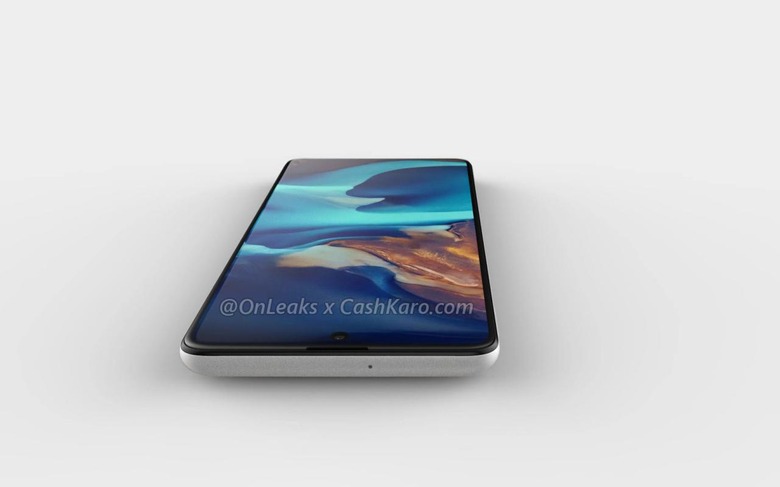 Flip it over on its front and you might think it was a Pixel 4 reject if not for the Samsung logo staring right back at you. For the first time in a Samsung phone (unless you consider the earlier leaked Galaxy A51), it is adopting a new camera arrangement one that clusters the four cameras off to the corner. But instead of a single row of sensors, the Galaxy A71 has 3x2 rectangular grid instead.
You might think it has six cameras or at least five with a flash. It has neither. It only has four such cameras arranged in an L-shape and an LED flash. One slot in that grid is left completely blank. Perhaps it is a more efficient use of space that will lead to a larger battery, but it sure isn't the nicest thing to look at.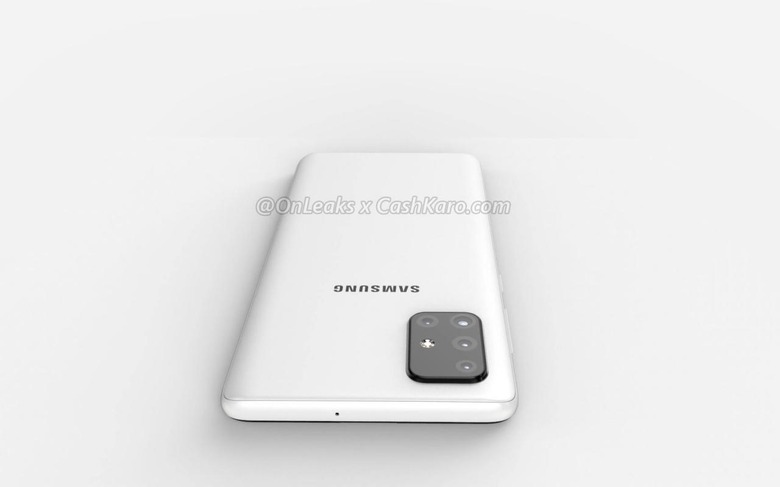 The Galaxy A71 is expected to debut alongside the Galaxy A51 early next year. It will bring with it one of the first few from the Galaxy A series to sport an in-display fingerprint sensor. Details of its specs are still in flux, particularly where this phone will be launched.