Galaxy A7 2018 specs, design reveal a mid-range Galaxy S8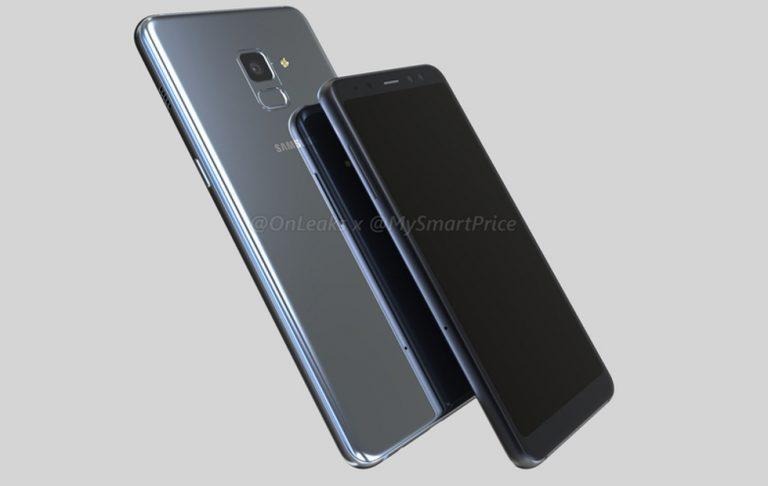 With all the attention lavished on the Galaxy S and Galaxy Note models on one end and the Galaxy J line on the other, it's almost too easy to neglect the middle child, the Galaxy A series. Designed from the start to bridge the gap between premium and mid-range, the Galaxy A3, A5, and A7 give users a taste of premium design in a more affordable price, with compromises here and there, of course. Recently surfaced information regarding the Galaxy A7 (2018) show exactly that, showing off a Galaxy S8 look-alike with less impressive specs inside.
The Galaxy A series closely follows the Galaxy S in terms of design. When Samsung went all metal, the Galaxy A did so as well. When Samsung flaunted glass both front and back, so did the Galaxy A. Now that Samsung's flagship is riding cozily on the 18:9 train, the Galaxy A7 (2018) is following suit.
There are differences, of course. On the technical side, it will only be using a 6-inch 2160x1080 Full HD+ screen. Not surprising, considering that is now the common configuration for 18:9 screens on mid-range phones. And while the Galaxy A7 (2018) will indeed have a nearly bezel-less design, it won't have the smooth curves of the Galaxy S8 or Galaxy Note 8.
As far as specs are concerned, the Galaxy A7 2018 is a bit of a mixed bag. It is powered by a mid-range Exynos 7885, which is definitely better than its 2017 predecessor. However, it is slightly slower than the Snapdragon 660 that has been leaked to run inside the Galaxy A5 (2018). It also has 6 GB of RAM, which is a bit unusual for a mid-tier phone.
No word yet on when Samsung plans to unveil the new Galaxy A 2018 lineup. But considering that the Galaxy A7 (2018) unfortunately still runs on Android 7.1.1 instead of 8.0 Oreo, it will probably happen soon. Then again, this is Samsung we're talking about.
VIA:
,