Galaxy A6, A6+ now official, Galaxy S9 in Galaxy J clothing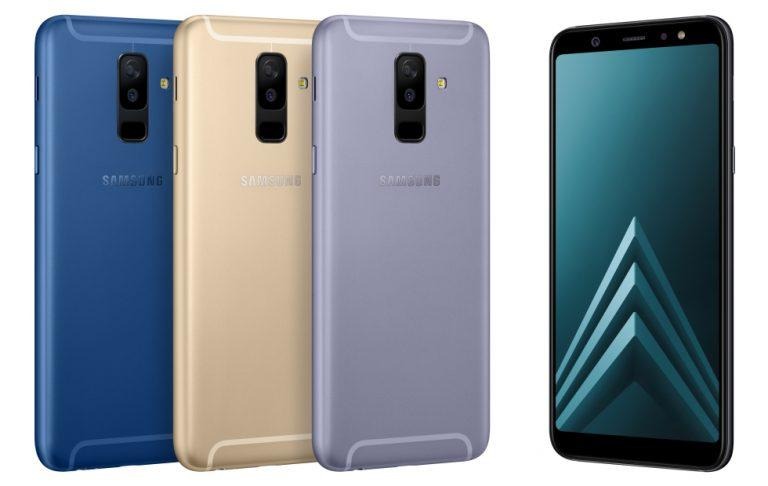 Samsung has finally took the covers off the Galaxy A6 and A6+ though we've pretty much known everything there is about them. Of course, it's always good to have official confirmation, plus some details on their availability. As with the Galaxy S9 and S9+, Samsung is pushing the pair's camera chops. But unlike the higher end model, only one of them really has the bragging rights to Samsung's "Camera Reimagined" slogan.
Samsung markets the Galaxy A6 as having a stylish design but that really only applies when you look at it from the front. It admittedly looks like a flattened Galaxy S9, albeit with bigger bezels at the top and bottom. Flip it over, however, and you're greeted with a metal back, not glass, and antenna lines that don't exactly look as stylish.
As mentioned, Samsung wants to put the focus on the cameras, though the Galaxy A6+ really has the more interesting ones. The front gets a 24 megapixel camera with an adjustable LED flash, the latter a feature it shares with the Galaxy A6. On the back, you get two cameras instead of one, a 16 megapixel f/1.7 autofocus sensor and a 5 megapixel f/1.9 fixed focus sensor. With two cameras, the Galaxy A6+ is able to have the Live Focus, a.k.a. Portrait Mode, that Samsung's more expensive dual camera smartphones have as well.
Both the Galaxy A6 and Galaxy A6+ boast Dolby Atmos surround sound, but only if you plug in headphones. They also both have NFC for Samsung Pay support, depending on the country. They also both have a plethora of Samsung addons, including App Pair, Bixby Home, Bixby Vision, and Bixby Reminder, but no Bixby Voice.
The Galaxy A6 and A6+ are pretty much a poor man's Galaxy S9 and Galaxy S9+, respectively. "Poor" depending on how much it will cost, something Samsung is leaving to each market to announced. It doesn't seem to think North American buyers would be interested in a watered-down flagship, though, as the two will launch first in Europe, Asia, and Latin America before going to South Korea, Africa, and China.