G-Connect wireless storage for iPad also gives WiFi access to iPhone, iPad, and more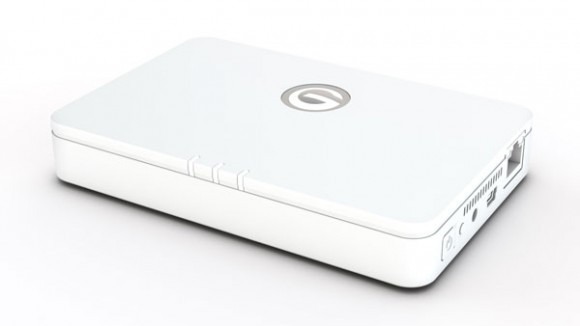 If you are a user of the iPad or other Apple gear Hitachi has outted a new product that looks interesting in the G-Technology by Hitachi line called the G-Connect. The G-Connect is a wireless storage solution that promises to be the first in a new line of many products for the family. The G-Connect solution needs no internet access to connect to your Apple iPhone or iPad, allow you to access, and stream your personal media.
The device will provide access for up to five devices at one time and depending on the workload can support up to five standard def or three HD streams at the same time to different devices. The G-connect can also be connected to a network to become a cloud storage device. With that connectivity to the web, the Apple gear can access files locally on the G-Connect and access the internet as well.
To view content stored on the G-Connect will require an app from the App Store, a browser, or one of the coming apps for other devices running Android. G-Connect will also let you stream music and surf the web at the same time. The storage device has 500GB of storage space and will sell for $199.99 starting in July. Android apps are coming this fall.