Future owners given a glimpse of the Tesla Model S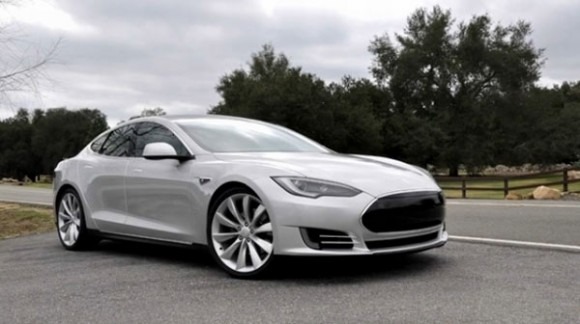 Tesla made its name in the electric car world with the sweet and fast roadster. The Roadster never sold in huge amounts and was killed off to make way for the Model S that you see in the photo below. This car is cheaper and has more space than the Roadster offered making it more appealing to drivers across a wider market. The Model S will sell for $57,400 before the federal tax credit.
The price of the Model S will come in at $49,900 after the Federal $7,500 tax credit. Tesla recently held an event that allowed all of the people that had pre-ordered one of the cars to come on a touch of the Tesla facilities and then take a ride in the Model S prototype. The car is also packed with some cool tech on the inside.
The key part of the tech is the big 17-inch screen in the dash that shows the in-car entertainment and navigation. There is also a 12.3-inch screen in the dash for instruments. The downside to the screens is that they lack support for multitouch so gestures aren't supported. The Model S is expected to go into production and then hit dealers in 2012.
[via Cnet]