Futurama gets a live action makeover with 'Fan-O-Rama'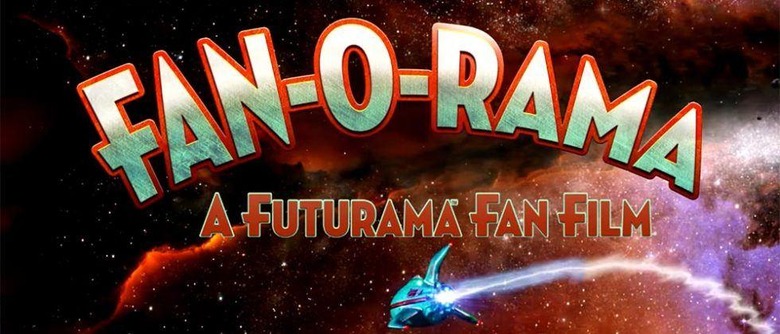 Futurama is the subject of a new live action fan movie that, as far as fan movies go, is about as great as anything we could hope for. So great, in fact, that it's a bit disturbing at times. The film includes full, highly detailed computer creations of the year 3004's world, including all the small details like "Aldrin's Buzz Lager" and even a brief glimpse of hypnotoad as he'd exist in the real world.
The film you see below is more than half an hour long, making it a proper unofficial episode of Futurama. It's everything we'd hope for from a live action version of the animation, all the way down to tiny and impressively placed details. The actors even do a great job of mimicking the original voice actors' speech patterns and voices. Be forewarned, though, it's a tiny bit NSFW (nudity).
The live action Futurama episode was written and directed by Dan Lanigan, with other writers including Andy Klimczak and Kody Frederick. Executive producers are listed as "The Brothers Lanigan." Frederick played both Fry and the Professor in the short movie, while Leela was played by Katie Lanigan and Zoidberg by Klimczak, among others.
"Fan-O-Rama," as it has been dubbed, comes from the production company Cinema Relics, which put quite a bit of time and effort into translating the Matt Groening masterpiece into its own live action masterpiece. Previously speaking to Split Sider, the team behind the episode indicated that they've already got a "2-hour epic" script for a longer version, among other tongue-in-cheek things, should they ever have the money and permission to make it.