Fusion-io ioDrive2 super-SSD boosts speed, slashes latency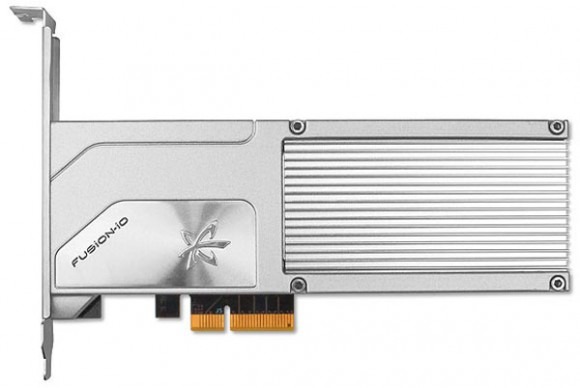 The Fusion ioDrive has been impressing us with its blazingly fast performance for a long time now. The company has announced that it has a new storage class memory that is packed inside the new ioDrive 2 that makes the latest version of the PCIe SSD even faster than the previous versions. The new versions of the ioDrive have storage class memory inside and have data speeds that are insane.
ioFusion says that the new ioDrive2 has nearly symmetrical read and write access with the best low queue depth performance in the class. The low latency for mixed workloads and 15 microsecond write latency make the drive very fast. The ioDrive2 is capable of over 700,000 read IOPS and over 900,000 write IOPS.
The maximum capacity that can be fit inside the little PCIe SSD is 2.4TB making it fast and high capacity. The new drive also has a self healing feature called Adaptive FlashBack that has complete chip-level fault tolerance. That feature allows the ioMemory to repair itself after a single chip or multiple chip failure. The drive has support for all major operating systems. The ioDrive2 will come in 365 GB, 785 GB, 1205 GB and 2.4 TB starting in late November with pricing starting at $5,950.