Fullscreen video service targets millennials, arrives in April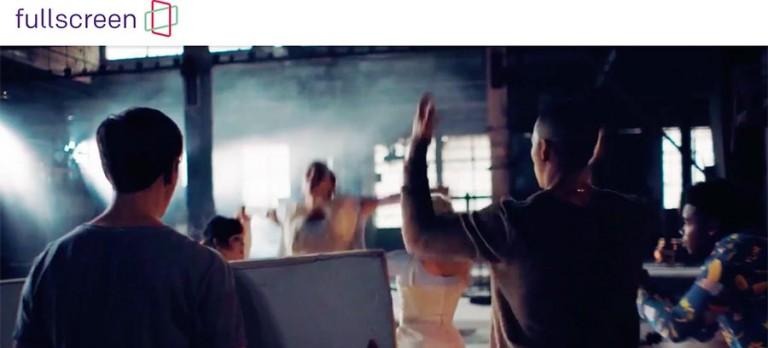 There's a new video service getting ready to launch, and you've probably never heard of it. Fullscreen will be launching on April 26, and it'll bring with it a mixture of original and licensed content for a measly $4.99/month, a price that undercuts Netflix, Hulu, and most other for-pay video streaming services. At launch, the service will offer more than 800 hours' worth of content, and will have the backing of AT&T.
Fullscreen is owned by Otter Media, which is itself a joint venture between the Chernin Group and AT&T. It's the AT&T part of that collective that could spell good things for Fullscreen, with the service provider planning to hawk the upcoming streaming service at its own customers. Fullscreen will include full length movies and original content which, judging by the video on its home screen, will primarily target the millennial crowd.
Some of the content being offered on Fullscreen will be co-produced with AT&T, which will offer the shows on its own U-verse and DirecTV products. According to company CEO George Stromolos, Fullscreen boasts a large roster of talent, somewhere around 75,000 creators. This pits it directly against YouTube, which has rolled out its own creator-centric subscription video service.
In this way, Fullscreen won't be directly competing with Netflix and Hulu — while similar in their foundational offerings, Fullscreen has made it clear that it's targeting "people who grew up with the social web," whereas Netflix and Hulu are simply large libraries of content spanning all sorts of subscribers across every variety of genre. What kind of content can Fullscreen subscribers expect? A satirical drama for teenagers called "Filthy Preppy Teen$," for one (it's okay to cringe), a talk show hosted by Shane Dawson of YouTube fame called "Shane & Friends," and more.
SOURCE: Variety