Fujitsu unveils trio of new Lifebook business notebooks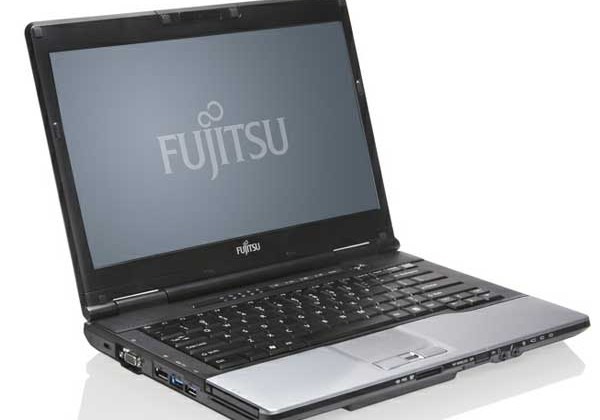 Fujitsu has announced the launch of three new notebook computers aimed at business users including a subcompact and full-size machines. All of the notebooks fall into Fujitsu's Lifebook family and includes the 15.6-inch E752, the 14-inch S752, and the 13.3-inch S762. The machines share some common features including the fact that they all use third-generation Intel Core i5 or i7 processors.
The machines also all have optional SSD cache or SSD storage options and a modular bay that allows the user to remove the optical drive to save weight or to install second battery. When the second high-capacity battery is installed the computers are good for up to 15.5 hours of use. The machine can also be fitted with an optional anti-microbial keyboard. The new machines have integrated webcams with an LED that indicates when the camera is in use.
The E752 is a desktop replacement notebook with a screen resolution of 1920 x 1080 and a separate 10-key keypad. The S752 is aimed at mobile professionals and weighs 5.4 pounds. It can be fitted with optional Core vPro technology. Both machines can be fitted with an optional port replicator to support up to three active displays. The S762 is a 3.7-pound subcompact notebook with a magnesium-alloy cover and a hard drive shock sensor. It has an HD resolution LED backlit display, and the machine has Nvidia Optimus tech inside. The E752 starts at $879; the S752 starts $899; and the S762 starts at $999 with all three models available now.