Fujitsu T8140 - Tablet PC with SSD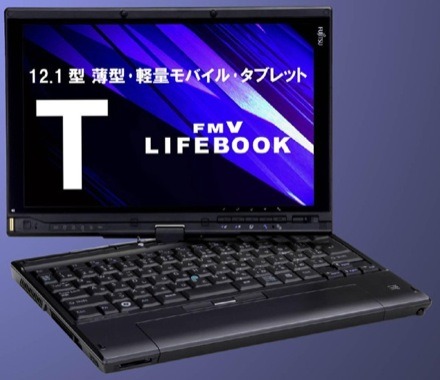 Okay, here comes the "Japanese gets all the fun with cool gadgets" post. Fujitsu just announced a sleek 12.1-inch tablet for the Japanese market featuring 32GB or 64GB SSD drive options and over 11 hours of battery life. A member at GBM forum name Antimatter posted the specs of Fujitsu T8140 tablet PC.
Intel 1.06GHz U7500 Core 2 Duo ULV processor
16/32GB SSD or 30/80GB 5400 HDD
1.3-inches / 3.3-pounds
11.3 hours extended/7.2 hours standard
12.1-inch, 1,280 x 800 resolution.
Intel GM965 chipset
Vista or XP
1GB DDR2
¥265,000 (about $2,650)
It will be available July in Japan, no information if Fujitsu will be selling it in the US.
Fujitsu's T8140 Tablet PC [via gottabemobile, engadget]