Fujitsu LifeBook AH572 15.6-inch 3D laptop ships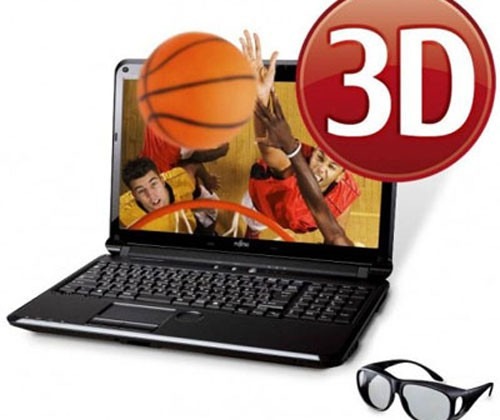 If you are in the market for a new laptop and like the idea of 3D capability, Fujitsu is now shipping its latest notebook that might pique your interest. The machine is called the LifeBook AH572 and it has some really nice specs. The biggest feature is probably the 3D capability.
It uses passive 3D glasses and the 15.6-inch screen has an Xpol 3D filter on it. The screen resolution is 1366 x 768 and it has 400nits brightness. The notebook uses an Intel Core 15-2410M 2.3GHz CPU and has integrated HD 3000 graphics.
Fujitsu putts 4GB of DDR3 RAM inside the machine and it has 500GB of storage. Power for the rig comes from a 6-cell battery that will power the machine for up to seven hours. The notebook also has a 1.3MP webcam and can record 3D video. The AH572 sells for $999.