Fujitsu and Folli Follie team for launch of F-022 smelly phone in China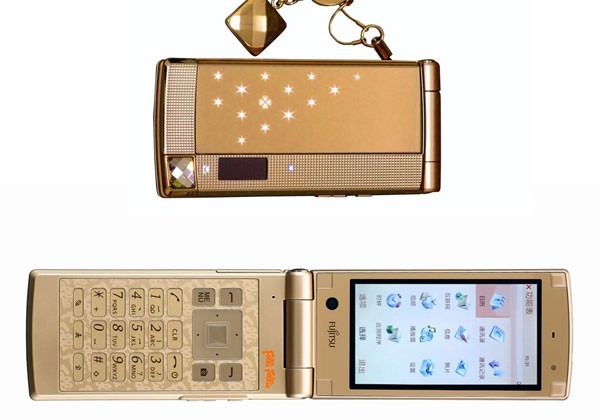 There are undoubtedly some very strange gadgets in China. I have seen more than a few that offer smells or allow the user to spray scents on a special part of the device. Each time I see something that offers smells for the user, I wonder if it smells particularly bad in some areas of the world. The new phone is called the F-022 and Folli Follie is a popular brand in China for watches, jewelry and other accessories for women.
The F-022 will come to Beijing Digital Telecom on June 24 and will be in all of the firm's 1000 stores around the country. The front of the phone is a gold tone color, has a diamond pattern on the front cover, and sports a 2-karat cubic zirconia. The weird feature of the phone is a small disc that the user can remove and spray their favorite perfume onto. This will make the phone smell like perfume.
The phone has an 8.1MP camera sensor that also has a special beautiful skin mode. This mode promises to enhance the look of the people's skin in the photos. The camera also has a pupil tracking mode to be sure that the photos offer natural looking eyes. The phone is water resistant with IPX5/7/8 rating and it is dust resistant too with an IP5X rating. The main screen is 3-inches with a 480 x 854 resolution. It has a 0.3MP inside camera and offers 210 minutes of talk in 3G mode.