Fujifilm X100F, X-T20 augment X Series with speed and control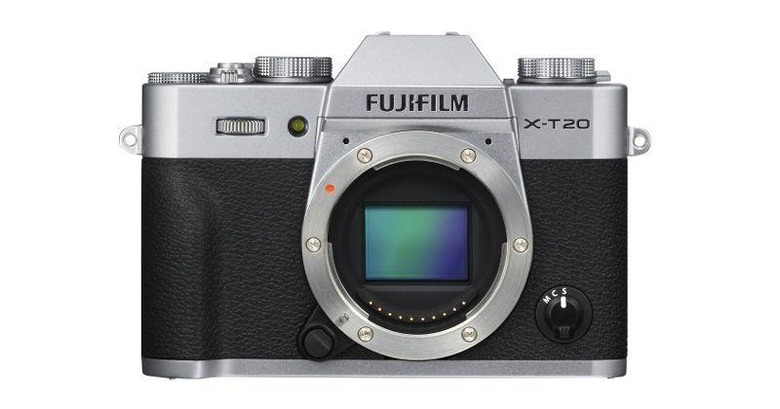 Not everyone is going need or can afford something as high-end as the newly launched GFX 50S medium-format camera. Knowing that full well, Fujifilm has prepared other new cameras that, while not as pricey, still aim to offer the best digital photography experience their money can buy. But don't pan the X100F and X-T20 just because they're successors to previous models, unlike the totally brand new GFX 50S. Because, being successor's, they can build up on and fix the mistakes of the past. Or, at the very least, offer a cheaper alternative.
The "F" in the Fujifilm X100F probably stands for "fourth", being actually the fourth in the X100 line that instantly became a darling among compact, fixed focal length digital cameras. By itself, the X100F might not seem that impressive, with a 24.3 megapixel X-Trans CMOS III sensor. However, if there was a theme for the X100F, it would be "faster is better".
The X100F boasts of the same X-Processor Pro image sensor that both the X-T2 and X-Pro2, and now the GFX 50S, use. Overall, Fujifilm says that the X100F has a short startup time of 0.5 seconds and shooting intervals of 0.2 seconds. Even the autofocus, which now has 91 AF points over the previous generations' 49 points, is claimed to be fast at 0.08 seconds. Fujifilm really put the focus on autofocus, pun totally intended, by incorporating a dedicated AF joystick, a first in the X100 family.
The Fujifilm X-T20, on the other hand, goes in the other direction of less features than its X-T2 forebear. In particular, the camera does away with some controls, like the AF joystick, ISO dial, and battery grip option. That said, it totally makes up for it with features not present on the X-T2 as well as some that has become a family trait.
Similar to the X-T2, which was launched not so long ago, the X-T20 has a 24 megapixel X-Trans CMOS III sensor and that same X-Processor Pro image processor. It also has a 2.36M dot OLED viewfinder same as the previous model. It can also 4K video, which is something neither the high-end GFX 50S nor the X100F seem to be capable of. What's new is a touch screen and a built-in pop-up flash.
The Fujifilm X100F goes on sale 16th February, available in black or silver, for $1,299.95. The Fujifilm X-T20, on the other hand, will come at still unknown Feburary date for $899.95. That, however, is body only. An X-T20 Body with XF18-55mm Lens Kit will go for $1,199.95 while a XC16-50mm Lens Kit will cost $999.95.