Fujifilm X-Pro3 camera packs hidden LCD, hybrid EVF, and retro design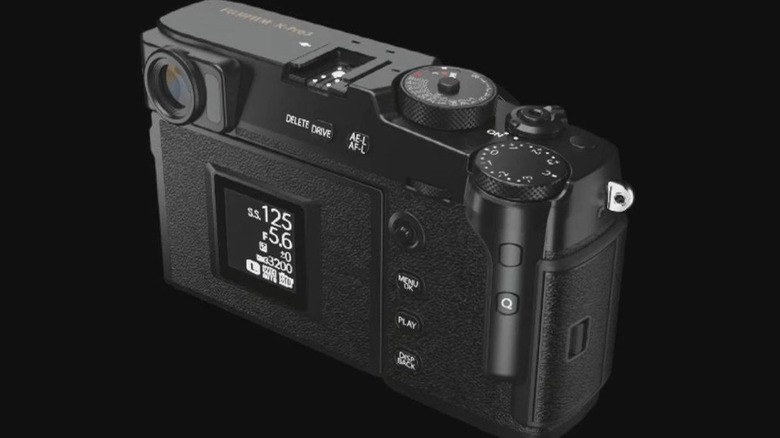 During its X Summit in Tokyo today, camera company Fujifilm took the wraps off its upcoming X-Pro3, a new rangefinder that will feature a retro design that hides the rear LCD, replacing it with a small screen similar to the ones found on older film cameras. In addition to the unique display design, the camera will be made from highly durable titanium and it'll pack a hybrid viewfinder.
The most notable aspect of the Fujifilm X-Pro3 — at least based on what has been announced at this time — is the model's hybrid viewfinder and LCD design that emphasizes using that viewfinder. As with other modern cameras, Fujifilm includes a large LCD on its upcoming model, but with a twist — the LCD faces inward, meaning it is hidden until the user pulls it down.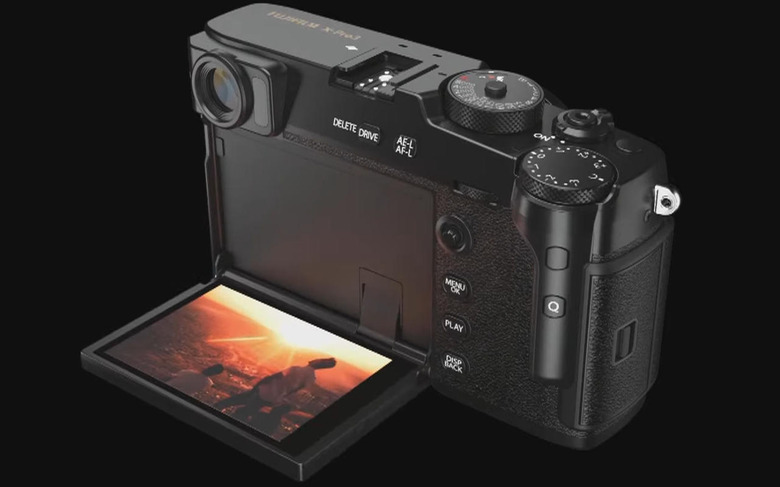 When closed, users see a small LCD in its place, one that offers the basic shooting information like aperture and shutter speed. The small LCD is designed to complement the viewfinder, which the company says it designed to significantly reduce distortion while increasing the angle of view. Users are able to clearly see more of the image in the viewfinder, according to Fujifilm.
The company is using a new panel in its hybrid viewfinder, one it claims has a higher resolution with greater contrast and higher brightness levels. As well, this panel offers a wider color space than before and improved frame rate. In this way, the camera offers the best of both worlds, giving photographers a high-quality EVF experience while retaining the large LCD that has become common on digital cameras.
Rather than using aluminum or magnesium alloy, Fujifilm has also decided to use titanium with its upcoming model, offering improved durability. The company shows off the machining of these titanium bodies in the video above, as well as a real sample of the camera compared to the company's other upcoming models. We'll know more about the model when it is officially announced next month.