Fujifilm Unveils Projector With Rotating Lens For Compact Spaces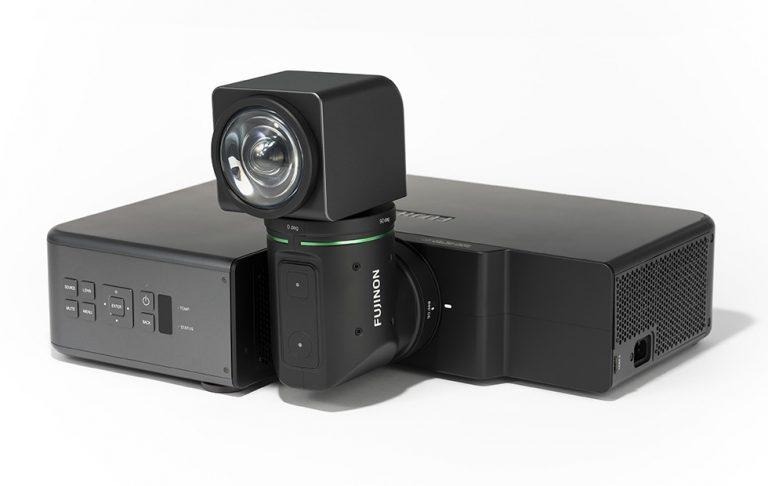 Fujifilm has just unveiled a highly unique projector. Unlike most competing models, which have a lens shift feature that only accommodates small adjustments, the new Fujifilm projector has a rotating lens that can project images in different locations without physically rotating the entire unit.
The idea here is relatively simple: many places have a limited amount of room, making physical projector repositioning tedious or difficult. As well, some projects and circumstances make the actual rotation of the projector problematic, requiring workarounds like motorized platforms.
Fujifilm's new projector, which doesn't appear to have a name at this point, is different. The projector body is placed or mounted in a single location and then multi-direction projection is made possible via a rotating lens, which moves independently of the projector body.
The projector features a Fujinon lens capable of repositioning up, down, left, and right, as well as moving toward the front and rear. According to Fujifilm, this model is able to project a 100-inch image at distances as close as about 30-inches. Users can choose to place the projector horizontally or vertically on a surface.
When not in use, the lens rotates to face the projector body, then the armature folds away, resulting in a compact square shape. Fujifilm bills its projector as a device ideal for museums, art galleries, for projecting onto a ceiling or floor, or for use in any installation where available space is minimal. The company plans to launch this device some time next year.
SOURCE: FujiFilm