Fujifilm FinePix XP80 lets you shoot anytime, rain or shine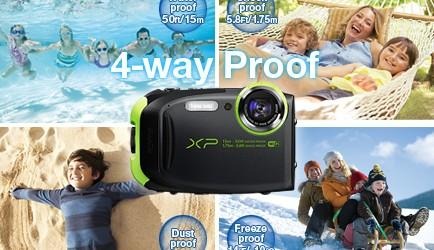 With the growing use of smartphone cameras, people are becoming more accustomed to shooting pics and recording videos anytime, anywhere. But not all smartphone cameras are designed to be used in all situations, especially those that involve the elements. For those, you'd either need a super rugged smartphone or, better yet, aim for an even more rugged and dedicated camera. The XP80, Fujifilm's latest entry to the FinePix line, is one such camera that has been designed with both quality and extreme activity in mind.
The XP80's durability is said to manifest on four levels. It's IP68 rating means that it is waterproof for up to 50 feet or 15 meters for about 120 minutes. It also means it is dustproof and even sandproof, making it an ideal beach companion. With a MIL STD-810F grade, it can survive a fall from a height of 5.8 feet or 1.75 meters. And it can still operate under extreme temperatures of 14°F or -10°C. And it comes in vibrant color options that shout its rather sporty vibe.
Despite the seeming focus on durability, the XP80 is a formidable digital camera as well. the 1/2.3-inch 16.4 megapixel CMOS sensor is able to match whatever condition you put the camera through, thought 5x optical zoom lens means you might not need to get too close to danger. That optical zoom can be augmented further up to 10x thanks to Fujifilm's digital zoom. And the Optical Image Stabilization makes sure that even at that proximity, shaky hands won't be a problem.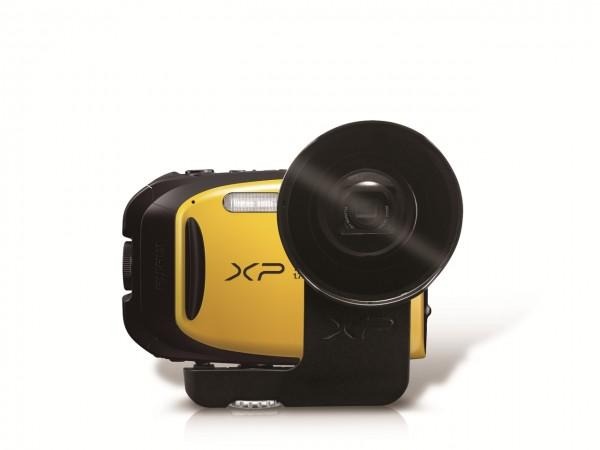 The FinePix XP80 can record videos in 1920x1080 Full HD quality, an excellent spec for capturing those once-in-a-lifetime action shots. But for an even better extreme experience, the XP80 has an optional Action Camera Lens that gives you a fixed 18mm hands-free action camera mode for when you want to be in the center of the action instead of simply being a spectator. The action cam lens automatically turns off the LCD display to preserve battery life. That rear LCD is coated with anti-reflection material to match the environmental versatility of the camera itself.
Like many digital cameras worth its salt today, the FinePix XP80 comes with WiFi connectivity, A dedicated WiFi button on the camera makes easy work of pairing with mobile devices running the Fujifilm Camera Remote app. Once that's done, using the smartphone or tablet to focus, shoot, or upload photos and videos will be a snap.
Fujfilm has yet to announce availability and pricing details of the FinePix XP80.
SOURCE: Fujifilm