Fruit Ninja Kinect makes you the ninja on Xbox 360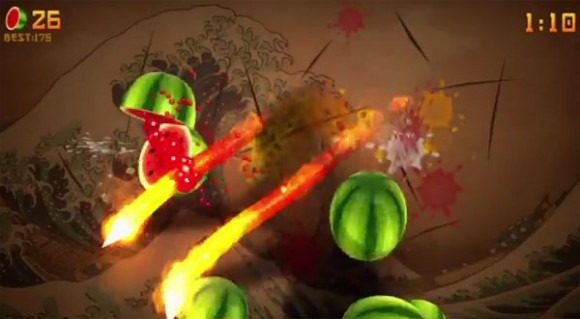 This game may be the coolest use yet for the Kinect. If you love Fruit Ninja on your iPhone or other mobile device, you will love the announcement Halfbrick made at E3. The developer is bringing Fruit Ninja to the Xbox and the game will use the Kinect to allow you to be the fruit killer. The game will be featured as part of the Summer of Arcade promotion from Microsoft and should be very cool. The game is pegged to land later this summer.
The player will be the controller in this game and to slice the fruit you will your ninja moves to hack fruit in half while avoiding the bombs. I would assume the game will play much like the mobile version. The game will offer three single player modes including Classic, Zen, and Arcade. You can also play with two players locally in a side-by-side fruit chopping action without all the mess that goes with chopping real fruit.
The game will be exclusively offered on the Xbox 360 as a download game. "Fruit Ninja Kinect is perfect for the Kinect system," said Phil Larsen, marketing director of Halfbrick. "Not only is the game intuitive, challenging and fun, it's even a bit of a workout. With the added bonuses of being able to play side-by-side another player and compare scores on the XBLA leaderboards, we're really taking the Fruit Ninja experience to a whole new level."