Froyo finally drops from Android charts, Nougat still not 1%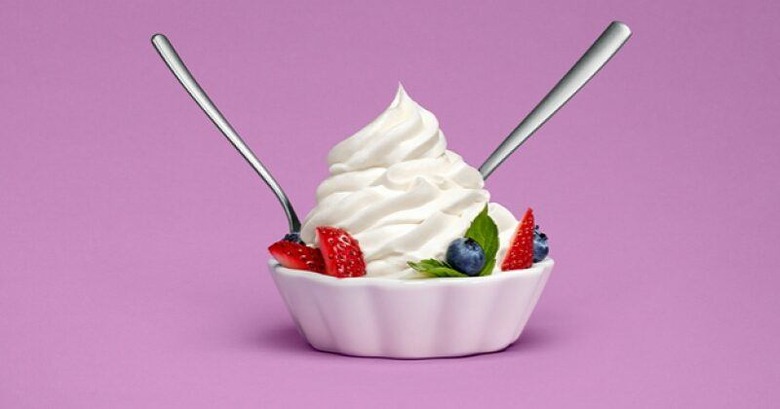 It's a long time coming but it finally happened. Android 2.2, the dessert known as Froyo (Frozen Yogurt) has finally left the monthly Android Distribution chart. What this means is that there is now less than 0.1% devices in the market running it. You might think that's unsurprising given how old it is, but you'd be surprised how long it stayed there. What's another thing that's taking so long? Android 7.0 and 7.1, a.k.a. Nougat, reaching even 1%.
Although primarily a tool for developers, Google's Android Distribution chart gives everyone a glimpse into the rate of adoption and spread of the various Android distributions, revealing what is unpopularly known as Android fragmentation. The oldest version still on the chart, at least before today's update, has been Android 2.2 Froyo. That sweet treat refused to give up the ghost and spent all of 2016 at a constant 0.1%.
And it's not the only holdout, mind you. Android 2.3 Gingerbread still has a small chunk of the pie and doesn't even go below 1% yet. As if trying to hasten its demise, Google announced last November that it's raising the minimum requirement for Android version support, ditching Gingerbread (2.3) and Honeycomb (3.0) in the process.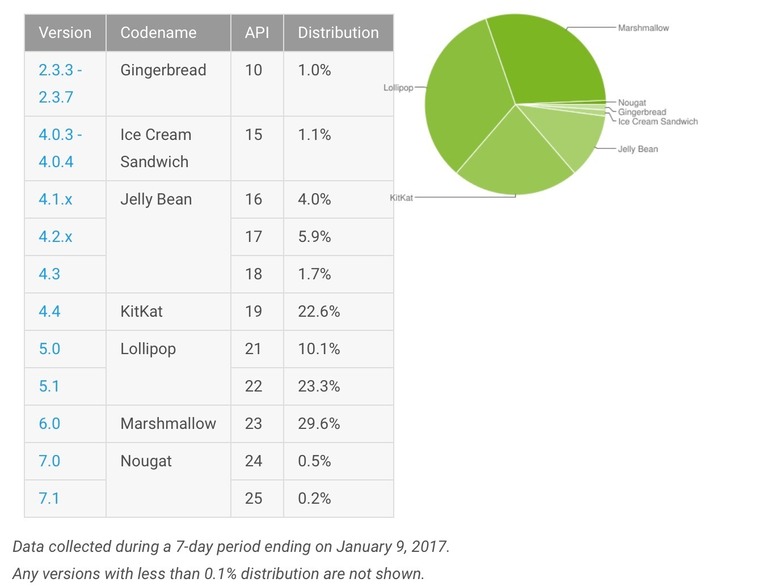 In the meantime, it seems that Android Nougat, now both 7.0 and 7.1, seem to have trouble penetrating that market. Although the combined releases did go up, from 4% to 7%, the progress is still uncomfortably slow. Google's strategy of making Nougat exclusive to some models for a period seems to be hurting its chances to break out into the scene with a huge splash.
That said, we're at that point in the year when new devices are coming out, and those new devices, specifically the higher end models, will be coming with Nougat out of the box. On the other hand, the update of existing devices to the latest version seems to be rather slow, taking us back again into the dark ages of slow Android updates.
To commemorate Froyo's departure, Viktor Bohush compiled a pretty visual walk down the memory lane of Android's sweet releases. Bon appetit!
SOURCE: Google