Freeform, floating windows might be in Android N after all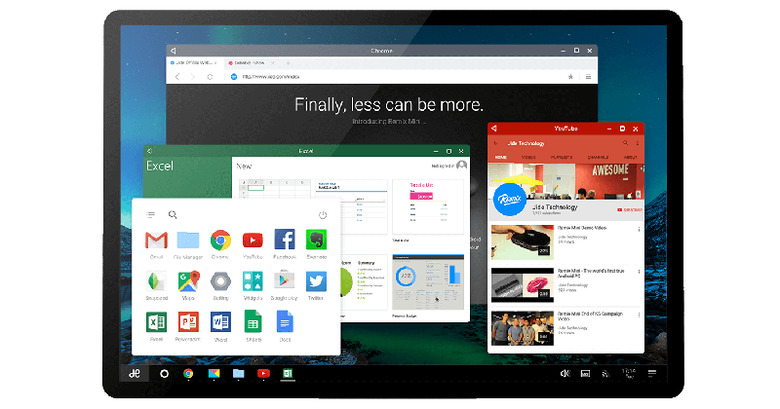 Android Marshmallow on the Google Pixel C was disappointing in its lack of multi-window support. In truth, however, it already carried the seeds of split window support that is now arriving in Android N. In a similar vein, it seems that Android N lay the foundations of another most wanted Android feature as far as multi-tasking is concerned: free-form, floating windows. Spotted both in code and now also in developer documents, Google has revealed its plans to possibly include the feature in the next Android release. Unless it actually lands in Android N already.
Technically speaking, it has always been possible to use multiple floating windows on Android. Samsung has long ago flaunted that feature in its tablets and flagship phablets. A lot of custom third-party ROMs mimicked some of this behavior. And, more recently, Jide's Remix OS, pictured above, partially fulfilled the promise of true multitasking on Android. All of these, however, are considered hacks and unofficial and unsupported tricks. They aren't directly supported by app developer and may not always work as intended.
Although an official Google API doesn't necessarily mean the implementation will be perfect, app developers will at least have the assurance that there is some level of stability. If not, at least some support from Google's own developers. The API allows developers to set default as well as minimum widths and heights for their apps. Actually, it also allows them to ignore freeform window mode, in which case the app will take over the whole screen as normal.
Google is leaving the decision with both the OEM as well as the app developers. The documentation notes how manufacturers of larger devices can opt to enable this freeform mode, but app developers can also indicate that they don't want to support it anyway. It could mean that Google will be limiting the feature to the likes of tablets, 2-in-1 laptops, and all-in-one computers. Given how large phablets can be, however, they might also be room for it there.
That said, this is really just the beginning. The freeform mode feature is clearly marked as experiment and, if Android Marshmallow was any indication, won't actually launch for everyone until Android O. However, given how things are progressing and how the tablet and 2-in-1 market is changing, it might be better for Google to make this feature available when Android N rolls out later this year.
VIA: Ars Technica