FreedomPop WiMAX iPhone Case To Offer 1GB Of Free Data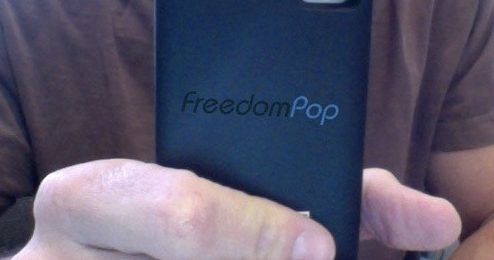 NetZero doesn't seem to be the only provider hoping to make use of Clearwire's WiMAX service with its freemium model. The founder of Skype, Niklas Zennstrom, is hoping to offer a similar service with FreedomPop, although instead of offering a MiFi or USB stick, FreedomPop will aim to offer an iPhone case with a built in WiMAX radio.
TechCrunch reports that FreedomPop will offer the case to iPhone 4/4S users for a deposit of around $100. It will have an integrated WiMAX radio that will provide internet service, and also act as a hotspot for up to eight devices. The battery is also rated for up to thirty hours, although it's unclear if the case has an integrated battery or will share the iPhones.
FreedomPop plan to give away 1GB of data for free with the case. That, apparently, will be the only data plan they offer, and any overage will cost one cent per megabyte. Data is also the only thing that FreedomPop will be offering – there won't be a voice or messaging service.
The plan to make money off the back of the free service is to charge for value added extras down the line. FreedomPop believe they'll be able to convert 10 to 15% of customers to a paid model, which will subsidize the service for everyone else. Right now, there aren't any details on what kind of services FreedomPop are hoping to charge for.