Freecom ToughDrive Sport external hard drive released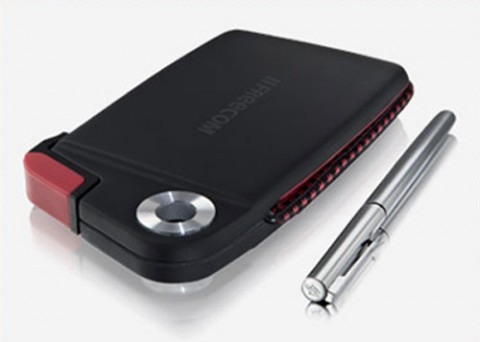 For those that are especially tough on their external media, there's the ToughDrive Sport, the latest hard drive from Freecom. Measuring in at 2.5-inches, this external drive can supposedly stand up to just about anything. The sort of "anything" that involves a drop from 6.6 feet, that is.
It can also withstand up to 300G of force while turned on and up to 1,000G when not. To further add to this thing's general security, there's also 256-bit data encryption. But toughness often isn't enough. You need real performance, too. The ToughDrive Sport is available in three models–250GB, 320GB and 500GB.
This Freecom device also has a USB 2.0 cable that wraps around it, making connecting to a computer a snap. Transfer speeds can reach up to 480Mbps. Apparently, Windows users can transfer at even faster speeds using a Turbo USB driver. Additionally, there is backup software that makes saving your work a breeze. You can get the Freecom ToughDrive Sport now in Europe for $144, $170 and $241, respectively.
[via Tom's Hardware]