Free, lightweight PUBG Lite variant for budget PCs enters beta testing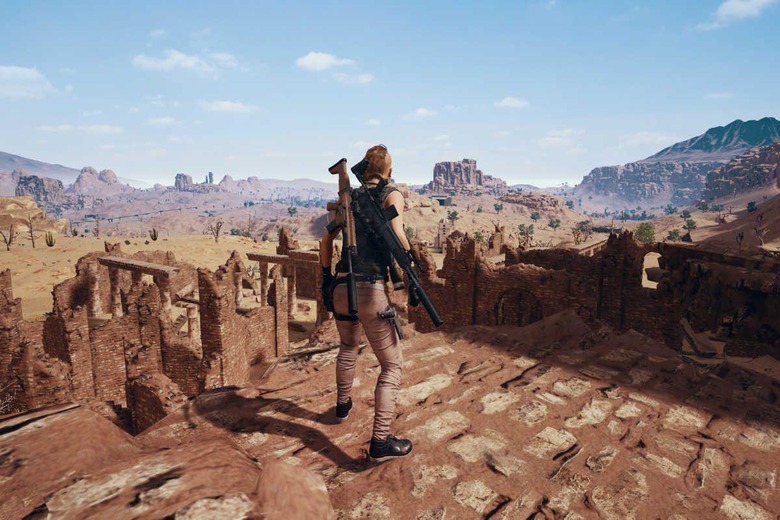 The less demanding, totally free-to-player version of PlayerUnknown's Battlegrounds, PUBG Lite, has entered beta testing. This standalone version of the game was previously revealed as a lightweight alternative to the current, full version of the battle royale shooter. In an announcement today, PUBG Corp. revealed that it has started beta testing "Lite," but most players won't have access to it.
The current paid version of PUBG was released in early 2017 by the subsidiary of a South Korean company called Bluehole. The game is available for Xbox and PlayStation 4, as well as PCs that meet the minimum required specs.
For Windows players, those minimum specs include at least 8GB of RAM, a GeForce GTX 960 2GB or Radeon R7 370 2G, and an Intel Core i5-4430 or AMD FX-6300 processor. That's the very minimum, of course, with the recommended specs including doubling the memory and more powerful CPUs and GPUs.
In its most recent update, PUBG Corp. said that the PUBG Lite beta test has started, but is limited to players who are located in Thailand. The company will evaluate the beta and determine whether "this is a viable product for other regions," it said in its statement this year.
This version of PUBG lowers the PC hardware requirements, making it possible for a greater number of players to get in on the action. The minimum specs include only 4GB of RAM, an Intel Core i3 2.4GHz processor, Intel HD Graphics 4000, and only 4GB of free hard drive space. The company does recommend slightly higher specs for the Lite variant, namely double the RAM, an Intel Core i5 2.8GHz processor, and an NVIDIA GeForce GTX 660 or AMD Radeon HD 7870 GPU.