Frankie Muniz is selling the original Fast & Furious' Volkswagen Jetta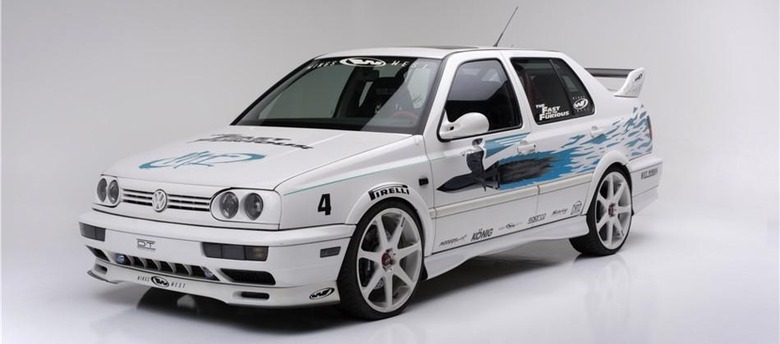 Frankie Muniz, the actor you may remember from the once popular sitcom Malcolm in the Middle, has finally decided to part ways with the 1995 Volkswagen Jetta you see pictured here. What's so significant about this 20-year old sedan, other than looking ridiculous by today's standards, you may ask? Well, the car was built for, and played a small part in the original The Fast and The Furious movie from 2001. Turns out Muniz bought the Jetta after the movie's completion, but is now putting it up for auction.
Scheduled to be auctioned by Barrett-Jackson in Arizona in late January, the white VW features the signature of the late Paul Walker, one of the stars of the Fast and Furious movie series. Aside from the car's celebrity and movie connections, the lucky buyer can look forward to the custom stereo system that was installed, complete with a cutting-edge PlayStation 2 inside.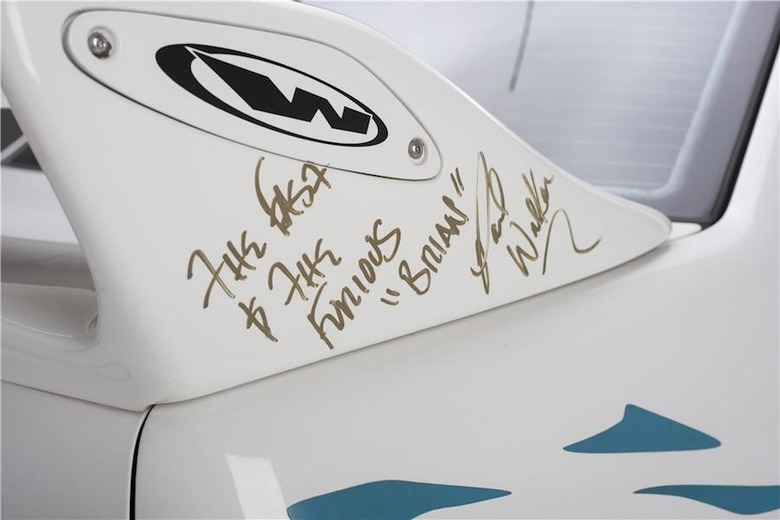 As a performance car, the Jetta isn't as fast or furious as it looks, not to mention how it was filmed in the movie (check out the clip below). It features a mere 2.0-liter, four-cylinder engine, and comes complete with a four-speed automatic transmission. In other words, that rear spoiler and all those racing decals do little more than make this car look "cool," which it probably did back in 2001.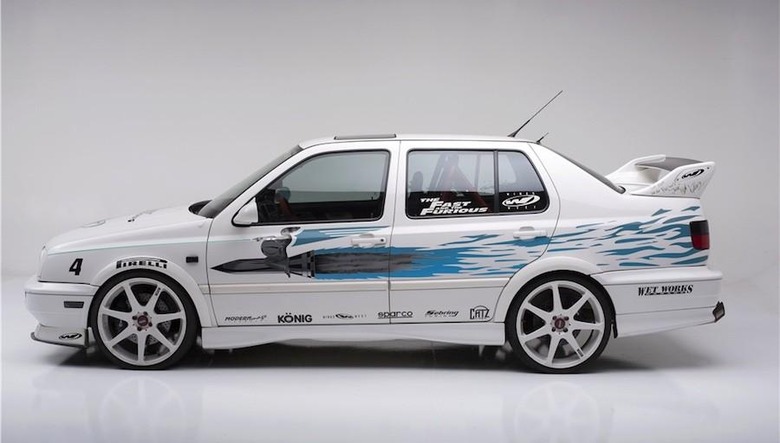 The auction house hasn't released an estimate for how much they expect the car to sell for, but as a prop from a hugely popular movie series, it may turn into a decent investment. As long as it isn't actually driven.
SOURCE Barrett-Jackson