Foxconn to buy more Sharp shares, fueling Apple iTV rumors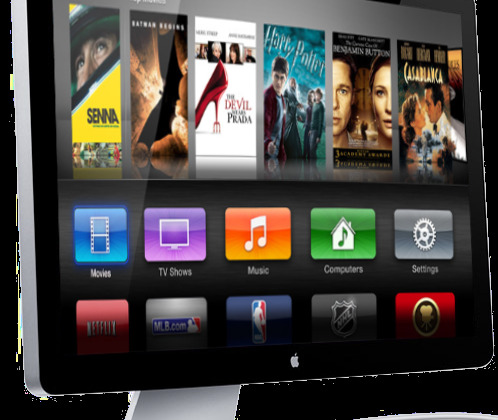 Apple's major manufacturing partner, Foxconn, has revealed interest in purchasing more shares in Sharp, raising speculation that the two companies are working towards supplying Apple's rumored television set. Some analysts have dubbed the anticipated Apple HDTV the "iTV" and expect manufacturing for the device to being later this year.
Foxconn already has a 10 percent stake in Sharp with an $808 million investment back in March and a 46.48 percent stake in Sharp's state-of-the-art LCD manufacturing plant in Sakai, Japan. Additionally, the two companies are partnering to open a new plant in Chengdu, China for manufacturing iPhone displays.
The strong alliance puts Foxconn and Sharp in a good position to take on Apple iTV production. Sharp's Sakai plant is said to be more advanced in LCD manufacturing technologies than that of rival Samsung, while Foxconn has been the primary manufacturing partner for Apple's iPhones, iPads, and Macs. The Sakai plant also has an exclusive agreement with Corning, makers of the scratch-resistant Gorilla Glass that's used on devices such as the iPhone and iPad.
[via Apple Insider]