Foxconn launches two sub-$100 DX10 cards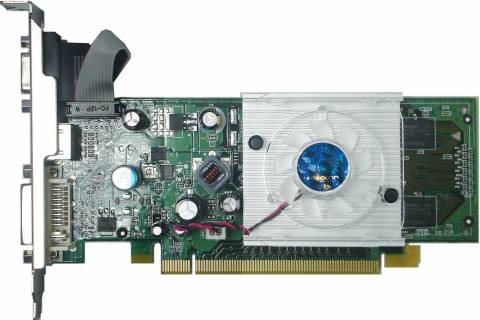 If you're looking to get your hands on a sub-$100 DirectX 10 card, Foxconn has got you covered.
Earlier this week they released two Nvidia GeForce 8400GS cards, one with 128MB and the other 256MB of memory. Other than the memory size, both cards are identical. They feature a 450MHz core and memory clocked at 850MHz. The cards are capable of a maximum resolution of 2560 x 1600.
Actual prices have not yet been released.
Foxconn Announces Nvidia GeForce 8400GS Cards [via extremetech]