Fox will offer digital movies weeks before DVD release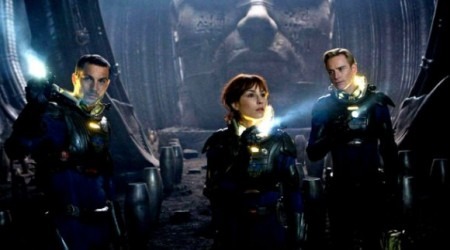 Fans of digital media have a reason to smile today, as Fox has revealed that it will begin offering digital versions of its movies weeks before physical Blu-ray and DVDs release. The first movie that will getting this treatment is Prometheus, which is scheduled to release on Blu-ray and DVD on October 11. Fox will begin offering the high-definition digital version of the movie on September 18, giving those who don't mind losing the disc about a three week jump on those who do mind.
Even better is the fact that these digital movies will be offered for less than current going rate for movies. Fox plans to offer its digital flicks for around $15 a pop, down from the $20 that consumers normally pay. The company will offering these movies with "Digital High Definition" or "DHD" branding, and this new initiative marks a team up between Fox and UltraViolet, a digital streaming service that Fox has been hesitant to partner with in the past.
Fox needs to tread carefully here, however. The company has tried to offer early digital copies in the past and failed to succeed for a number of reasons. Not only did Fox offer these earlier releases at a premium, charging as much as $30 per movie, but it also released these digital copies only two months after the movies premiered in theaters. Obviously, that didn't sit too well with theater owners, so this time around, we're seeing Fox take a much less aggressive approach to offering digital content early. Everyone should be happy with this new plan, as Fox says that most of the movies it offers early will be out of theaters by the time they become available digitally.
This new initiative will launch in 50 countries around the world simultaneously, and even though Prometheus is the only film with a solid digital release date at the moment, we're told to expect other Fox films such as Abraham Lincoln: Vampire Hunter, The Watch, and Ice Age: Continental Drift to follow suit. If Fox does this right, it could help grow the digital movies market, which is already on the rise but still quite small when compared to the boxed movies market. Stay tuned, because this could get interesting.
[via The New York Times]