Fourth-gen Kia Sportage gets full exterior makeover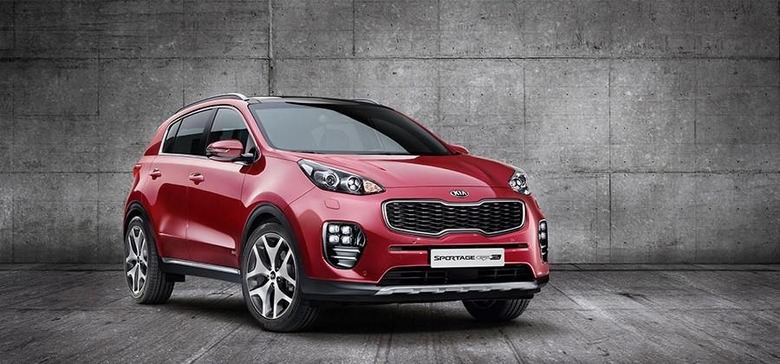 The Frankfurt Auto Show is kicking off on September 15 and at the show, Kia will unveil its all-new Sportage SUV. This will be the fourth generation of the Sportage and it looks very different from the first generation of the car. The biggest change to the front-end design of the SUV is that the headlights are no longer part of the grille. They are now up on the edges of the fender and remind a bit of the Nissan Juke.
The grille area of the car is larger, the car has bolder wheel arches to stand out and make the car look wider than it is. The overall design of the new Sportage is sportier and much more attractive to my eyes than previous generations.
The design of the new Sportage is inspired by the 2013 Kia Provo concept car. The turn signals and backup lights on the rear of the car are separated and relocated to a lower position to bring more stability to the lower half of the car.
Kia's European design center in Frankfurt, Germany is responsible for the design of the new car. Kia design centers in Namyang, Korea, and California also had input to make the car appeal to drivers around the world. More details on the interior and drivetrain will come at the auto show next month.