Foursquare CEO says company is generating more revenue than ever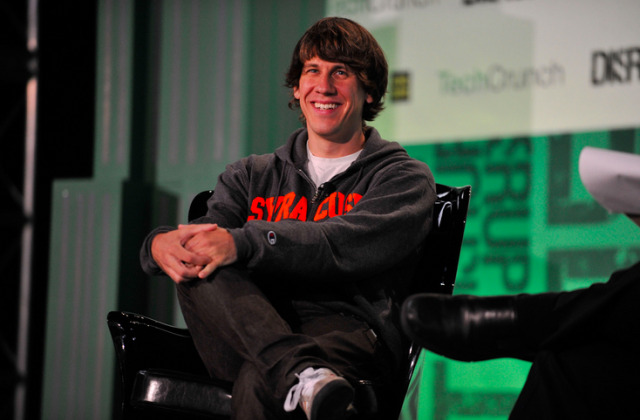 Despite the public's perception of Foursquare, Foursquare's CEO Dennis Crowley says that the company is doing fine, and that it's not struggling at all. Crowley participated in TechCrunch's Disrupt NY event, where he discussed Foursquare's current state and how it's generating the supposed "big" revenue Crowley claims. Though at times, he does keep things a bit too hush hush to reassure anyone.
To start things off, Crowley wants to assure everyone that, despite speculation, Foursquare does have a business model that they're following, and that they aren't just doing things as they go. He says that the company is doing well financially and that March was actually its "biggest revenue month so far". Many people speculated that Foursquare was struggling financially, but according to Crowley, that's not the case.
He says that the company has been working on merchant tools, which it uses to grab "six-figure" deals with merchants across the nation. When merchants sign deals with Foursquare, Crowley says that Foursquare doesn't charge them X amount of money based on ad impressions, but instead charges them whenever the service brings customers to their business, making their tools more appealing compared to other services.
Unfortunately, Crowley declined to mention just how well its new merchant tools, or other revenue generating methods, has done for the company. When asked how much total revenue the company was expected to make this year, Crowley told TechCrunch,
"We're a private company, so we don't have to disclose our master plans to you, but we've set ambitious goals for the year, and we're very much on target to hit them."
He continues to say that Foursquare's 4 original investors are all "back in" with the company, and that the numbers are starting to come together, with monthly users, check-ins, and sign-ups all increasing by up to 10-30% this year. Crowley knows that Foursquare isn't the "shiny new thing anymore", but he believes that it is doing better than ever.
[via TechCrunch]