Foursquare Adds Food Ordering With Delivery Integration

Foursquare's app is the latest option mobile users have for ordering food and having it delivered straight to their home or office. The new functionality comes via an integration with Delivery.com, a service that makes it easy for individuals to find local restaurants and merchants offering product delivery. Thanks to this integration, Foursquare users will be able to order meals, groceries, and more directly through Foursquare's app, then have it delivered or go pick it up, whichever is preferred.
Delivery.com announced the new integration today. The feature will work via a single-tap option — users will find a place in Foursquare, then tap to view the Delivery.com data within the app. If the user wants to place an order, they tap again to toggle over to Delivery's menu screen (the Delivery.com app will need to be installed for this to work).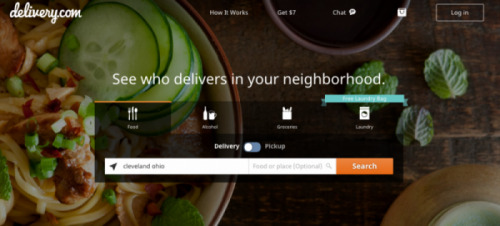 The integration is made possible by using Button's platform. For Delivery's part, the available options will depend entirely on where one lives. When I plug in my own current address, for example, it says there is no one available in my area. I get the same result with my last two addresses, as well. If you live in a big city, though, you'll not have trouble finding options.
Said Foursquare's Director of Business Development David Ban: "At Foursquare, we're obsessed with providing the best experiences for our users, so we like working with Button to fast-track new features. We love being able to offer market-specific services that enrich consumer experiences and help consumers connect with great local merchants — like through delivery via delivery.com."
SOURCE: PR Newswire