Foursquare 6.0 arrives with focus on Explore recommendations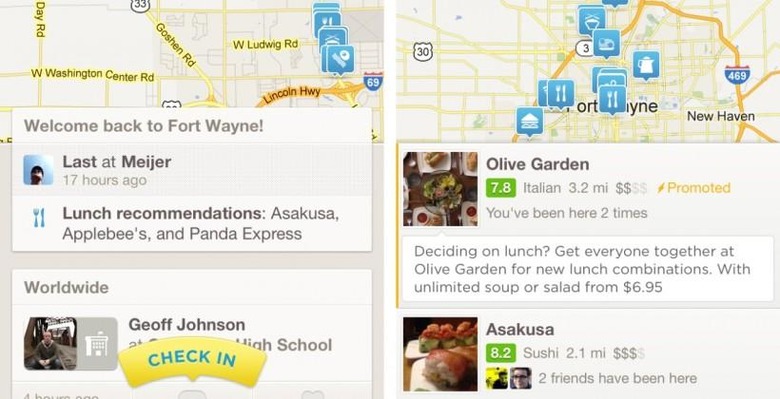 Foursquare just issued an update to its iOS app, and while the version number moves up to an even 6.0, there are not a lot of big changes to be had, but the few changes there are, are quite noteworthy. Specifically, Foursquare has moved its Explore feature to the home page, bringing you recommendations right when you open the app.
The app puts more emphasize on Search as well, allowing you to quickly find an establishment, or browse places that are trending and popular in your area. The map area is also easily expandable, allowing you to see where nearby Foursquare friends are located, as well as explore interesting and places using the map view.
The app also received a couple of design modifications, most notably the relocation of the Check-In button, which is now placed at the bottom of the screen, and it stays static even when you scroll through the app. Tapping on it will let you check into a place just like normal — that aspect of the app hasn't changed.
In place of where the Check-In button used to be is now where notifications exist. It's a larger button this time around, allowing you to easily check any notifications that have come in. Overall, the recommendations engine is the big kicker here. The system uses the time of day, how familiar you are with the neighborhood, and places that are currently popular to give you relevant places that you might want to check out. Foursquare is a free download and the update is available now in iTunes.