Fotograf review; an easy, powerful iOS photo editor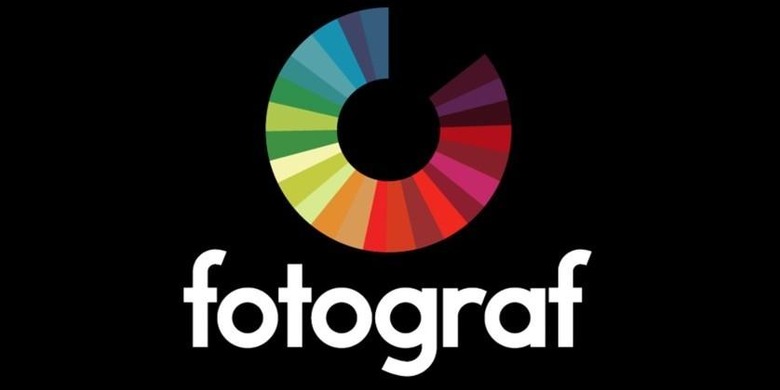 I gushed about CameraBag 2 for OS X, and for good reason. It's powerful, easy to use, and one of the best desktop photo editors around. The same team responsible for that desktop app also have a mobile photo editing app in Fotograf. Silly name, but Fotograf wants to be taken seriously in a competitive, crowded space. With apps like VSCO Cam, Snapseed, and Enlight looming large, Fotograf wants to be your mobile photo editing app of choice. Can the Nevercenter team replicate their solid desktop efforts via mobile?
Yes and no.
Fotograf has two parts to it; the camera and the editing. When it comes to the camera, you get a really straightforward shooter that lets you toggle flash and exposure of the shot. A bit simplistic, Fotograf tries to hedge their bets with 'autofilter', which lets you apply a filter to shots you're taking.
As a standalone camera app, autofilter is a neat feature, but the lack of simply things like zoom will likely keep you using iOS' stock camera or one with more granular controls like Manual. Fotograf's camera is best left to landscape shots, methinks.
Editing is a different story altogether. Much like its desktop brother, Fotograf makes detailed edits really simple. Once you choose an effect to apply, a slider lets yo adjust the severity or opacity. that same slider also moves along a path of the photo you're editing, hoping to give you an idea of what you're about to do. You might know you want the lights in a shot to 'pop', and that slider shows you when they will, as well as when everything else starts to suffer.
Editing is split into two portions; filters and adjustments. Filters brings the normal things you're used to, like color, back and white, or effects to give your digital photo a more realistic feel like matte or film tone. There are in-app purchases for "add-ons and filter sets", which lets you buy piecemeal or spend $5.99 for everything Fotograf has to offer, which is future-proof. Your 'everything' purchase brings you everything the app has or will ever get.
When you're adjusting for things like exposure or saturation, the layout of Fotograf really shines. The sliders, which again shows you what your photo will look like as you traverse the slider bar, are stacked. You work your way down the editing stack.
Like CameraBag 2, Fotograf also lets you save presets. If you've made an edit you really enjoy, and you think you'd want to save it for other pics, just save it. Next time, you can choose your saved custom preset instead of recreating your effort (or trying to).
Sharing defaults to either Facebook, Twitter, or Instagram, but you can choose your favorite app via the 'etc.' menu option. Just keep in mind this relies on iOS' share extension, so if your favorite app doesn't take advantage of that (VSCO Cam apparently does not), you'll have to share the old fashioned way (save to Photos and re-upload to your desired app).
One clever little tweak is that you can crop a picture, but it's always reversible. For instance, cropping and editing a picture will obviously yield the desired effect, but you can also go back and adjust your cropping right up until you finalize your edits.
That's a neat little workaround for Fotograf's lack of a zoom feature.
Fotograf is really simple to use, but remains powerful. I like it for iPhone, but I wish it would come to iPad as well. I think editing on a larger screen is often better, and Fotograf would be well served on that medium.
In a lot of ways, Fotograf is CameraBag 2 junior, and that's not a knock. The dynamite desktop editor is, in its own way, available on your iPhone, and that's pretty cool.
Fotograf doesn't let you zoom on a picture, which I can't say is something I like about any mobile photo editor (and plenty of others have that shortcoming). Fotograf also asks that you pay for filters on top of the $1.99 asking price for the app, but I don't think $5.99 (for everything, so about $8 altogether) is a lot to spend, and it's a good sight better than the granular spending you'll have to do with VSCO Cam.
The real question remains: is Fotograf good enough to take over your photo editing workload via mobile? The short answer is yes.
My long answer is that Fotograf gives you really powerful editing tools that can be applied quickly and easily and that is paramount. Fotograf also lets you see those effects take place in real-time, and the cropping/un-cropping is a clever workaround for zoom when you want to make sure an aspect of the photo is just right.